Preschool Snack Recipes
Preschool snack recipes can give kids a chance to get their hands involved in cooking experiences and be able to eat their creations. Every preschooler loves the chance to cook like a big person and play with their food. In my experience teaching preschool age kids and doing many preschool playgroups these are some of mine, and the kids, favorite preschool recipes.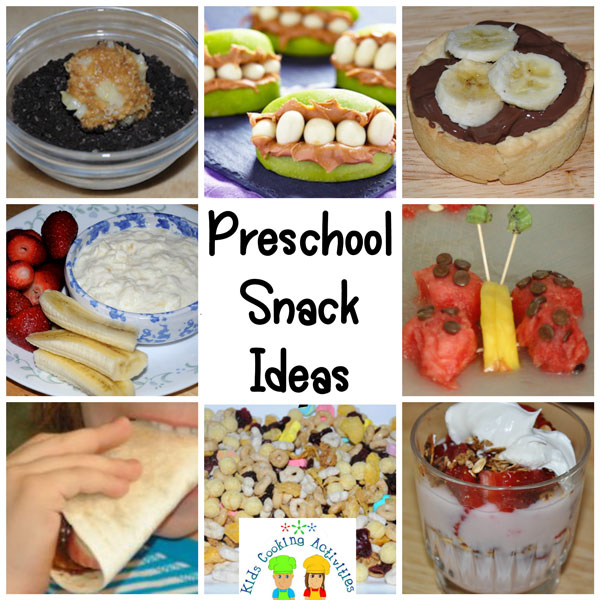 Favorite & Easy Snack Recipes for Preschoolers
More Preschool Recipes
Homemade Apple Leather
Learn how to make
homemade apple fruit leather.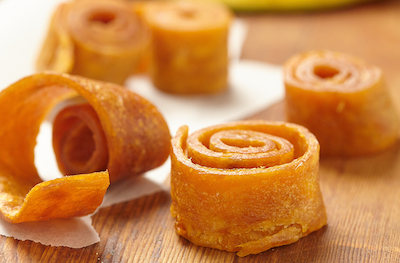 No Mess S'mores
by Taylor S.(MO, USA)
You will need:
1 tortilla
1 mini candy bar (if you want a healthier snack use sliced fruit instead)
mini marshmallows
1 pan
What you do:
Take your tortilla and put it in a pan or plate. Warm tortilla. Be careful not to burn the tortilla. Or warm in a microwave for 15-20 seconds. Then remove the tortilla and add the mini candy bar and the mini marshmallows.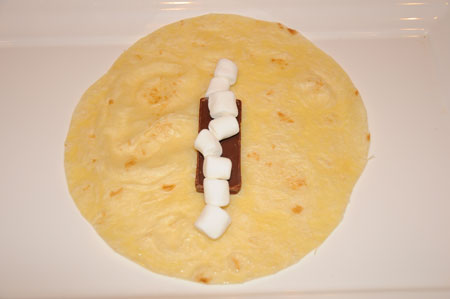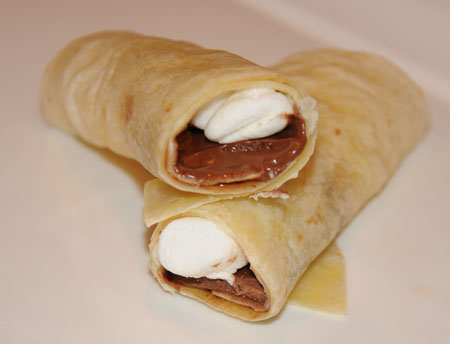 For different tastes change the amount of toppings you put in the tortilla. After you have added toppings to your liking, wrap the tortilla up and enjoy!
Animals on a Log
Make a twist on the
ants on a log
idea by using animal crackers and adding "food" for the animals.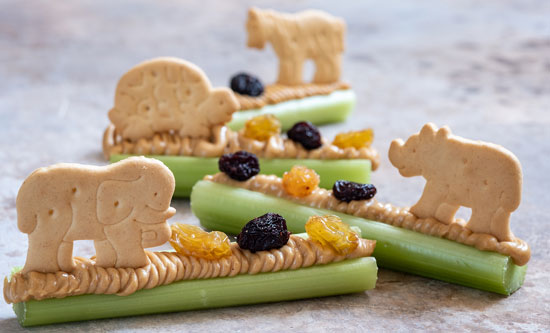 Tic Tac Toe Snack
A fun way to serve sandwiches for lunch or snack, and get your young children to eat it, is to let them play with their food! Try this Tic Tac Toe game lunch idea.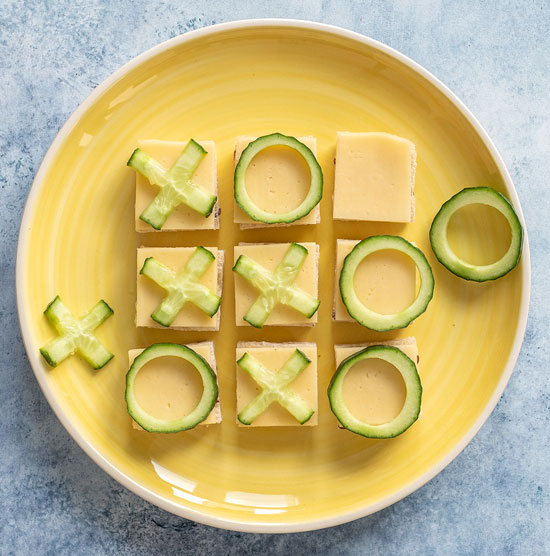 Homemade Gummies
Create
homemade gummies
kids will love for snack time. You can create different shape and sizes the kids will love too.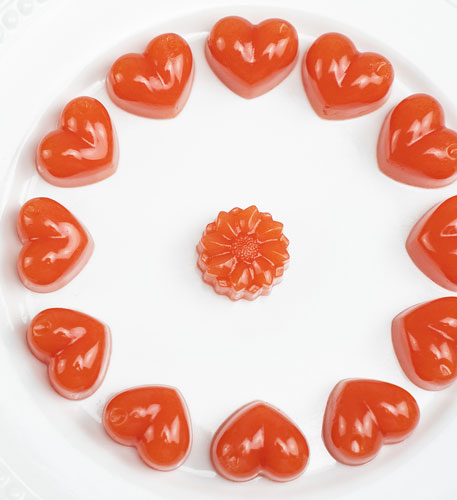 Smoothie Bowls
Create a smoothie into a fun work of art with
smoothie bowls.

---
Make teaching easier with our activities and recipes compiled in one easy to read format.
---
Animal Food Fun
Use any of our
animal theme ideas
preschoolers love this!
Apple Salad
Fruit Salad Cups
Add a fruit salad to a hollowed out orange for some fun.
Animal Toasts
Create a boring piece of toast into a fun snack with these ideas/ Use Nutella, peanut butter or cream cheese as the spread. Then add fruit to make animal faces.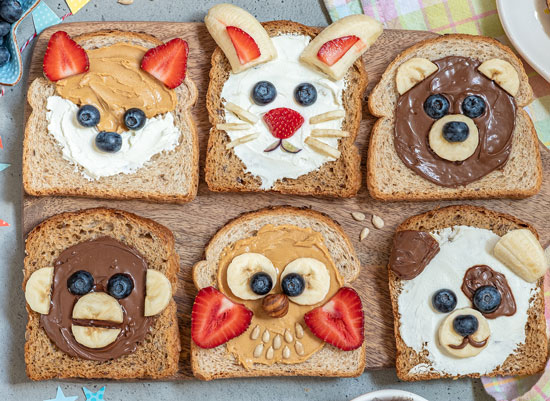 Or use
rice cakes
for a base to your animal toasts.
Theme Ideas
Take a theme a week and read books, do art projects and make
theme related snacks
to go with it. We have a lot of themes to choose from like owls, space, sports, flowers and more to interest your young learners.
Mice Cheese Snack
Who said a cheese and cracker snack had to be boring?! Create some little cheese mice and crackers instead. Using triangle shaped cheese, add almond ears and dried fruit for noses and eyes.
Edible Crafts
See more
edible craft ideas
that are great for this age.
Preschool Worksheets
Add some
preschool worksheets
in with all these fun preschool snack recipe ideas!
More Snack Recipe Pages
Jump down to our reader's submitted recipes.
See more kids healthy snack ideas.
Snacks with 6 or fewer ingredients

Healthy Snacks For Kids Video

Send in Your Favorite Preschool Snack Recipes
Submit your favorite kids recipe
Do you have a favorite recipe your kids love to make? Or a recipe your kids ask you to make again and again? Share it with us!
Reader's Submitted Recipes
Click below to see contributions from other visitors to this page...

---
Related Easy Kids Meals and Ideas:
~Easy Kids Meals, ~Easy Meal Ideas, ~Breakfast, ~Breakfast 6 or fewer, ~Side Dishes, ~Snacks, ~Main Dishes, ~Desserts, ~No Bake Recipes, ~Kids Lunches, ~Portion Sizes, ~Microwave Meals, ~Hidden Vegetable Recipes, ~Healthy Kids Meals, ~Picky Eater Tips, ~Family Dinner, ~How to menu plan, ~Diabetic, ~Toddler Ideas, ~Low Calorie, ~Gluten Free, ~Vegetarian, ~Low Carb
---
Follow Kids Cooking Activities