Kids Lunch Ideas & Recipes
Do you need ideas for kids lunches? If you are like me it can be simple to plan easy kids meals for breakfast.
Dinner is the major event to plan. But lunches are difficult for me. You can only have so much peanut butter and jelly sandwiches or canned soup!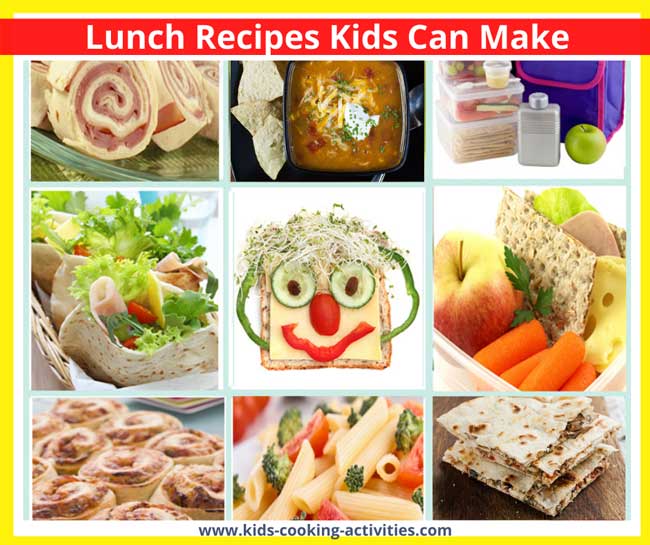 To help I've made a list of kid lunch ideas and posted it on the fridge and in my cookbook. I even had the kids sit down with me and we brainstormed lunch ideas. I especially like to do this before the school year starts and I'm always in need of kid lunch box ideas.
Help your kids be in charge of packing lunch with these easy recipes for kids.
Here are Some of Our Favorite Ideas for Kids Lunches
These ideas work well served at home or put into a lunch box. Just stock up on plastic containers of various sizes, a kid size thermos, several ice packs and a lunch box and you can turn most healthy meal recipes into kids lunches.
Pasta Noodles sprinkled with Parmesan cheese.(add chopped ham or turkey)
Peanut butter sandwich
Toasted honey sandwich. Place honey in a mini container and include a spreader for putting together at lunchtime.
Hot dog or homemade corn dogs
Homemade or store bought pizza bites or bagel pizzas
Soup in a thermos and breadsticks on side.
Rice with or without shredded chicken
Lunch kabob-Ham, pineapple, cheese cubes or something similar
Chicken kabob with rice on the side
Tuna sandwich in a pita
Chicken salad sandwich-shredded chicken and small bit of mayo
Baked chicken breast with a bread roll
Chicken Lo Mein with baby corn
Deli meat sandwich or mini subs
Mini bagel sandwiches
Beefaroni or Spaghettios
Fish sticks
Homemade or store bought Chicken nuggets
Leftovers
Cheese sandwich
Bean, corn, hamburger bake -simply add canned beans, drained, can corn drained and ground hamburger.
Pizza on a stick-sausage chunks, veggie chunks, pepperoni chunks. Serve with a breadstick on the side.
Boiled Eggs or scrambled
Egg Salad sandwich
Leftovers
Pepperoni sandwich
Chili in a thermos
Sloppy joes with a bun on the side
Taco ingredients with a tortilla or tortilla chips

Leftovers! Make a little extra each night for dinner. This provides lunch for anyone the next day including your kids school lunches. Or if you don't want to eat something twice in a row freeze them in Rubbermaid containers to pull out later. Check out some leftover recipe ideas.

Homemade Chicken Soup. Place roast chicken with chopped carrots, a quartered onion, 1-2 celery leaves and 2 bay leaves in a large soup pot. Cover with water and bring to a boil. Cook and simmer on medium-low 1 hour. Drain broth into large bowl. Allow to cool. Shred chicken. Use the shredded chicken for a casserole or other dish. Freeze the broth for a quick soup for lunches. Or if you want soup now add noodles, frozen carrots and peas and cook until vegetables and pasta are tender. A quick homemade soup that can be used for kids lunches or eaten at home. More chicken soup recipes.

Think out of the box for sandwiches. Try cut out bread with fun cookie cutters, bagels, tortilla wraps, crackers, pancakes or crepes. This changes things up. I've even given my son peanut butter on a pancake cut into triangles. It was a hit! See some kids sandwich ideas.


Pasta. When cooking macaroni and cheese add in peas, ham or tuna. Or for school lunches cook fun pasta noodles and sprinkle with Parmesan cheese, Italian dressing, leftover spaghetti sauce or tomato sauce.


Mini calzones. Make small ham and cheese or pepperoni calzones and freeze for lunches.


Omelets. Add cheese, meat and chopped vegetables of your choice. May not work for your kids school lunches but great for kids lunches at home.


Shredded meat. Use left over pork or beef roast. Shred and put on top of a tortilla. Add cheese and other taco fixings for your child to put together at school. Or shred and mix with barbecue sauce. Eat with a hard roll.


Muffins. Pizza muffins or corn dog muffins are great for a change in kids school lunches.


Simple Goulash soup. Add cooked noodles and cooked ground beef to tomato juice. Season with pepper.


Meatballs. Use store bought frozen meatballs or make a large batch and freeze on a cookie sheet until frozen then place in storage bag. With leftover spaghetti sauce or tomato sauce make a meatball sandwich with French bread or eat with cooked noodles. For a child's school lunch you can put meatballs in a rubbermaid container and sauce in a separate container. Give them a toothpick or fork and they can dip their meatball. Or make a meatball soup.


Ravioli. Buy store bought cheese or meat ravioli. Add to chicken soup, toss with spaghetti sauce or plain yogurt sauce. Many kids like to eat theirs plain.


Mini size hamburgers, chicken legs, or chicken wings are also a kids favorite and can be used for kids lunches.


Salads. Make a meal out of a salad. Cobb salad or pasta salad work great in their lunchbox with the dressing in a small container on the side.





Spring rolls- A simple wrap kids love because they can see through it!


Granola and yogurt- Short on time or ideas? Add a side of granola with a package of yogurt. Include blueberries or raspberries as well if you have some on hand.


Hot dog muffins- Using a simple corn muffin recipe, add in small chopped hot dogs or one inch hot dog in the middle of each muffin before baking.


Homemade Lunchables- All you need are mini cookie cutters and a plastic container to create your own lunchables.


Deviled Eggs-Press the two halves together and wrap up for less mess.
Some of our Favorite Products for Kids lunches
Something I've found that has made a difference for lunchtime, is a roomy, reusable lunch box set and fun kid size containers.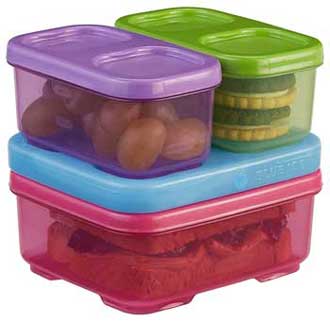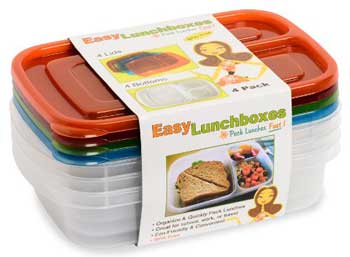 Kids Lunch Containers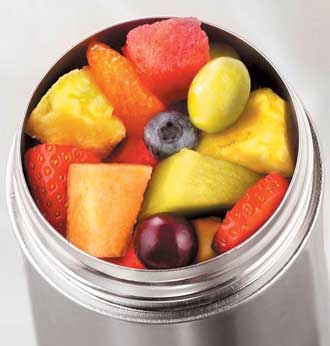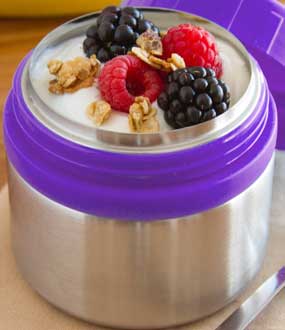 Thermos for Kids
Kids Lunches - Packing Vegetables
Don't forget to provide vegetables in small containers to go in your kids lunch box. Talk with your kids and add what vegetables they would like to your "lunch list."
Mini green salads
Carrots-cut in coins, sticks or diced
Corn in a small container
Green beans
Steamed broccoli or raw
Steamed cauliflower or raw
Peas in a small container
Bell pepper strips
Cucumbers cut in coins or sticks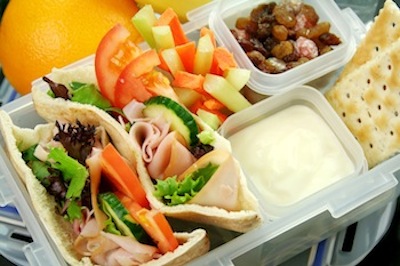 Make sure to include vegetables in their sandwiches as well as on the side in their lunch boxes. Get them involved in deciding which ones to include but try to get them to add at least one and work on adding more as they get use to it.
Kid Lunches Ideas and Recipes
Chicken Lo Mein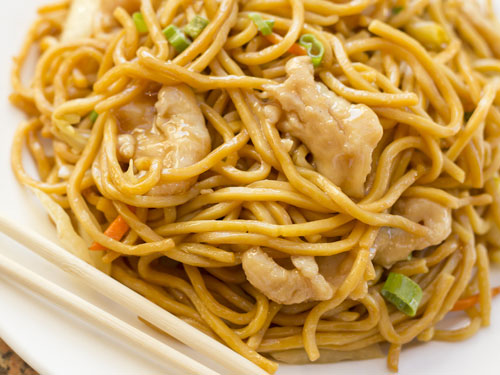 Serve for dinner and include leftovers in your lunch box.
8 ounces uncooked linguine noodles
chicken breast halves, cubed
1/2 cup soy sauce
1 tablespoon brown sugar
1 clove garlic, minced
1/4 cup chicken broth
1 (16-ounce) bag frozen stir fry vegetables
Cook noodles. While noodles are cooking, cook chicken pieces in a frying pan. Add soy sauce, brown sugar, garlic and chicken broth. Stir in frozen vegetables and cook covered on medium. When chicken is cooked through and vegetables are tender mix drained noodles into chicken mixture. Serve immediately.
Tortilla Wraps
Flour tortilla
Deli ham, turkey or tuna salad
Sliced cheese
Vegetables your kids like such as shredded lettuce, shredded carrots,tomato slices
Place deli meat on top of tortilla and add vegetables. Roll up and cut in half. Wrap in plastic wrap or in a plastic container. If desired included mayo or miracle whip on the side.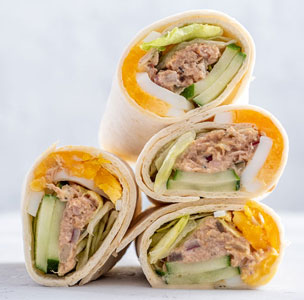 More Wrap Recipes
Biscuit Sticks
Add chopped ham or other deli meat and shredded cheese to homemade biscuit dough. Flatten onto cookie sheet and cut into strips.
Ingredients:
2 Cups flour
2 teaspoons Sugar
1/4 teaspoon salt
2/3 Cup milk
3 teaspoons Baking powder
1/2 teaspoon Cream of tartar
1/2 cup shortening
1/2 cup Chopped ham
1/2 Cup shredded cheese
In mixer blend flour, sugar, salt, baking powder and cream of tartar.Add shortening and blend. Stir in milk until dough forms a ball. Stir in ham and cheese. Roll or pat dough into a rectangle. Cut into rectangle sticks and bake at 450 degrees for 10 minutes or until golden.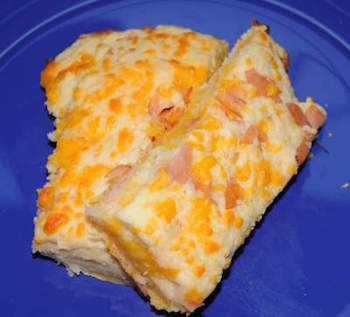 Meatball Soup
A thermos works great for bringing soup in a lunch box. Before placing soup in thermos pour boiling water in thermos and let it sit for 10minutes. Pour water out and add soup.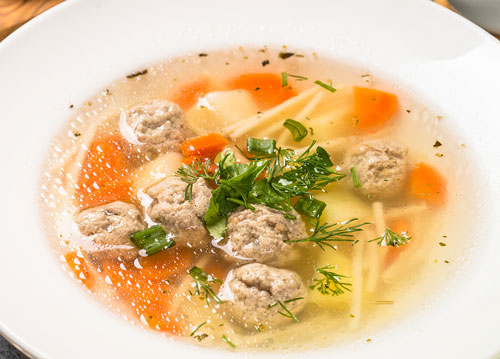 6 oz. ground turkey
large beaten egg
3 tablespoons bread crumbs
parsley
1 teaspoon salt
¼ teaspoon pepper
6 Cups chicken broth
2 medium carrots, peeled and sliced
1 Cup pasta bowties
Combine turkey, egg, bread crumbs and parsley and form into meatballs.In saucepan cook broth and add carrots. Bring to a boil and add pasta cook 5 minutes. Lower heat and add meatballs. Simmer until cooked through.
More Soup Recipes.
Ham Salad
1 slice baked ham, diced or chopped*
1/4 Cup celery, diced
1/4-1/2 cup mayo
Blend all together and serve with toasted bread or wheat crackers.
*You can replace with canned ham.
Beans and Franks
1 Can baked beans
1 pkg turkey hot dogs, chopped
1 teaspoon mustard
1/4 cup brown sugar, optional
Stir all together and warm up. Place kids portion size in warmed thermos for lunchtime.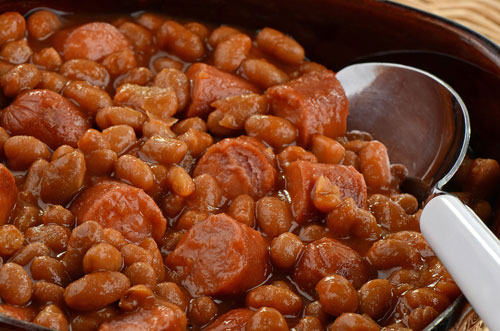 Italian Chicken Strips or Drumsticks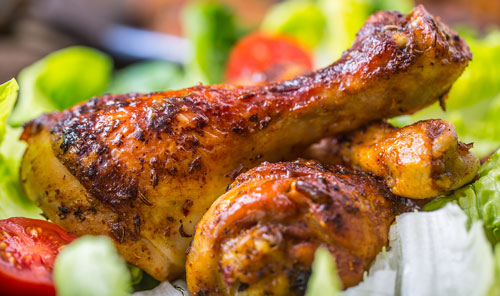 Ingredients:
1 lb. chicken breasts, cut in strips or chicken drumsticks
1/2 cup Italian dressing
1 1/2 teaspoon honey
1 teaspoon lime juice
Directions:
Add ingredients together in a ziploc baggie. Marinate for 1 hour. Bake or grill. Add to lunch box in the morning.
Picnic Taco Packets
by Lori (Utah)

For each person have:
1 bag Doritos or Fritos chips
taco meat browned, drained, seasoned
shredded lettuce
grated cheese
ketchup or taco sauce packets (like from the deli or convenience store)
Open the bag of chips. Toss in a scoop of meat, handful of lettuce and grated cheese. Top with ketchup or hot sauce. Instant taco salad picnic! YUM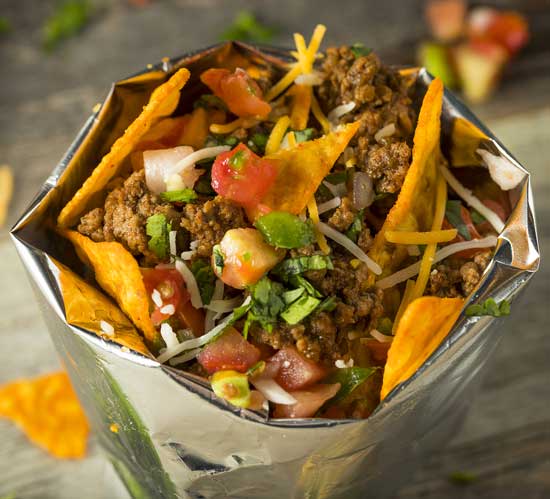 Rice Balls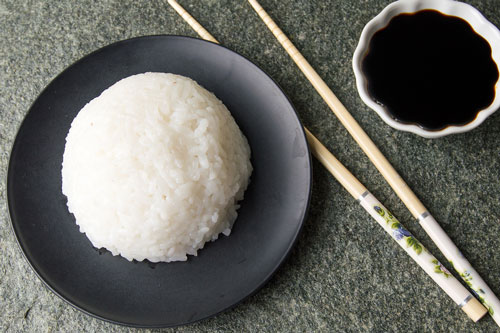 We like to place a piece of teriyaki chicken inside the rice ball. ~Editor
My kids won't eat cold rice, but they will eat rice balls in their lunch. A friend who is Korean and Japanese makes them for her children, and my children wanted to try them.
Use short-grain rice cooked so it is sticky (Uncle Ben's will not do this!). You might have to experiment with your rice-cooking a few times. It doesn't have to be Japanese rice. Dip your hands in a bowl of salted water, then grab some rice and shape into a ball.
You can put a filling in the middle or not. This works the same way food on a stick works. Kids like to eat it! My kids like them very small, with other little foods.
Pizza Scrolls
Make a twist literally on a pizza kids can take in their lunch. Create these with bread dough. Roll dough out into a rectangle. Spread with pizza toppings. Roll up jelly roll style and slice. Add to a greased 13x9 pan and let rise 15 minutes. Bake at 350 degrees until golden brown. See more
pizza theme recipes.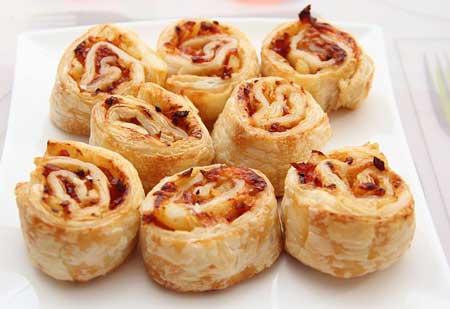 Spring Rolls
Learn how to make spring rolls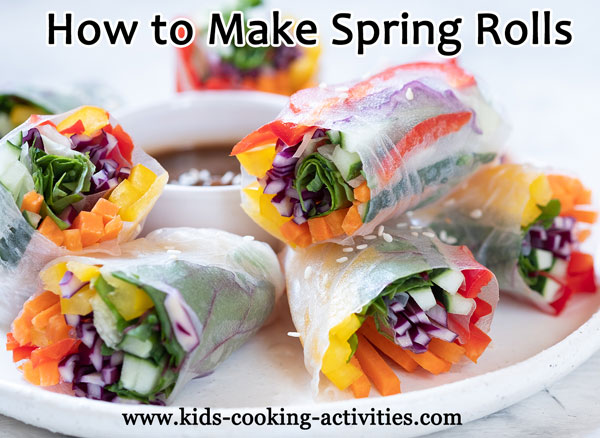 More Lunch Help
Sandwich and Wrap Recipes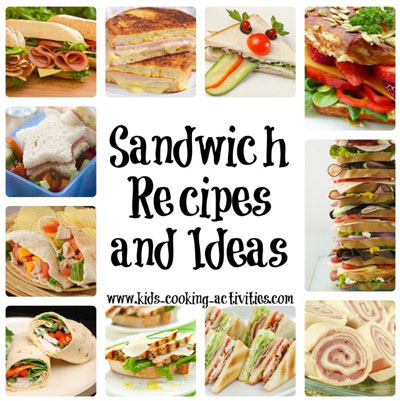 Also visit our
List of Healthy Snacks
for more ideas.
6 or fewer ingredients for main dish recipes for lunch ideas.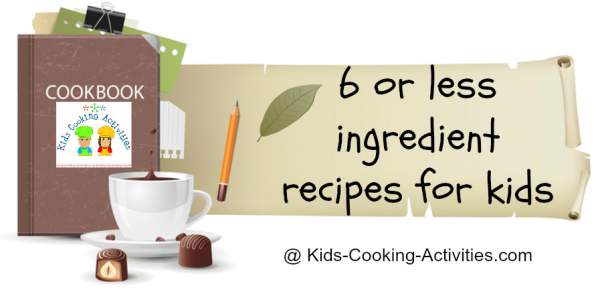 See our
Healthy Snack Ideas
for more ideas.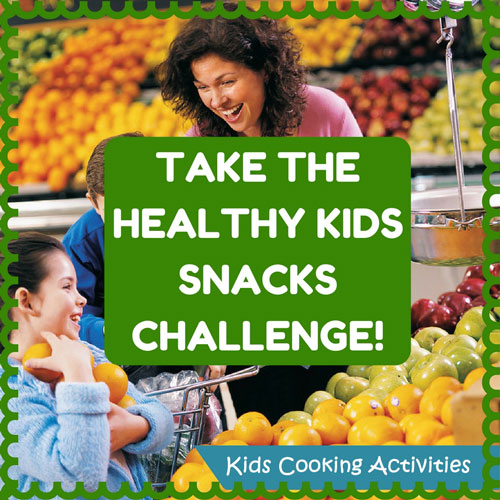 Would you like more help with kids school lunches?
Visit our school lunch page
for help with getting your kids involved in packing their lunches, providing variety, what to pack for school lunch and more help with kids lunches and healthy lunch ideas.
What is your kids favorite lunch?
Submit your favorite kids recipe
Do you have a favorite recipe your kids love to make? Or a recipe your kids ask you to make again and again? Share it with us!
Reader's Submitted Recipes
Click below to see contributions from other visitors to this page...

Grilled cheese sandwich
INGREDIENTS 1 cup mozzarella cheese grated 1 onion chopped 1 tbsp coriander leaves chopped 2 green chilies chopped 1 two Italian Pizza seasoning …
---
Related Easy Kids Meals and Ideas:
~
Easy Kids Meals
, ~
Easy Meal Ideas
, ~
Breakfast
, ~
Breakfast 6 or fewer,
~
Side Dishes
, ~
Snacks
, ~
Main Dishes
, ~
Desserts
, ~
No Bake Recipes
, ~
Kids Lunches
, ~
Portion Sizes
, ~
Microwave Meals
, ~
Hidden Vegetable Recipes
, ~
Healthy Kids Meals
, ~
Picky Eater Tips
, ~
Family Dinner
, ~
How to menu plan
, ~
Diabetic
, ~
Toddler Ideas
, ~
Low Calorie
, ~
Gluten Free
, ~
Vegetarian
, ~
Low Carb
---
Follow Kids Cooking Activities