Family Dinner Ideas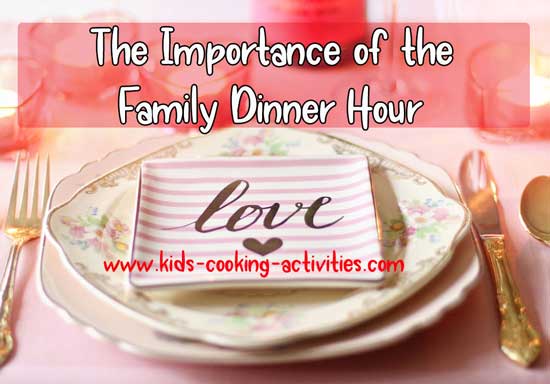 Family Dinner Ideas includes:
Benefits of family meal time
Tips for family meal time
Dinner discussion topics game
Planned Kids Cooking Curriculum
~This post may contain affiliate links and I'll earn a small commission if you shop through them. There is no extra cost to you. This is how we help support our family and continue to bring you amazing content. To learn more see the
affiliates disclosure here.
~
Family meal time is something that often gets forgotten in the hustle and bustle of daily life. Grabbing something to eat while we dash around may be convenient once in a while but once you have gotten into the habit of eating out or snagging a quick bite, you lose one of the most valuable benefits that parents have when raising their children; family meal time.
Setting aside a time for at least one meal a day with your family can help your children to establish a routine and give you time to get to know your children better. You should turn off the television, turn off the computer and turn off any video games during family meal time and let this time be used to feed not only your bodies but learn about one another and feed the bond between you and your children. Open communication this way is very important for children.
As they get older your children might not appear to want to sit at the table and participate in family meal time. If you have instilled this since early childhood your teens are going to be more receptive to the idea. If you are starting after your children are teens you might see a little struggle at first.
Benefits of Family Meal Time
Children who have routine family meal time are less likely to deal with depression.


Less likely to start smoking or doing drugs.


They are less likely to drink alcohol than those who do not have this time with their family.


Children's self esteem is boosted with this simple practice.


Family meal time is a great time for you to be a role model. Healthy dietary habits are learned by watching others and their eating habits. If you eat healthy foods and give these as healthy choices to your children they are going to choose healthy foods as well.


Read more on the importance of family meal time.

---
Make teaching easier with our activities and recipes compiled in one easy to read format.
---
Family Dinner Ideas
These family meal ideas can help you to spend quality time with your family and teach your children about nutrition.
Learning to listen to your body and stop eating when you have reached the satisfied point is also important. Making a child finish everything they are served, or everything they serve themselves, can teach them to overeat. This can lead to more health problems later in life. It is best to teach children to stop eating once their hunger is satisfied.


Family meal time is also a great time to introduce new foods to the whole family. Trying new foods opens up opportunities to get nutrition from new sources.


You can designate one night a month to a specific culture and you can try ethnic foods that way.


Don't forget children can help you get meals planned and prepared. This will help them to learn more about cooking and nutrition. It might take a little more work to have younger children help you out in the kitchen but the bond you are cementing as you do so this is worth it.

Family Dinner Ideas Topic Starters
We've created the questions to get your family dinner conversation rolling. Print off the pdf game, cut out and take turns answering and discussing. Enjoy!
Family Dinner Topic Game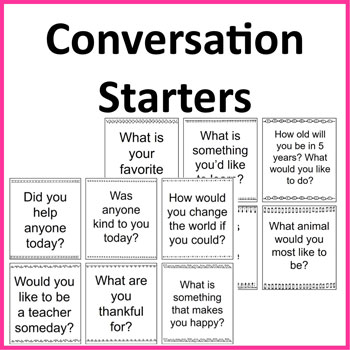 Read more on
5 ways to improve your family mealtime.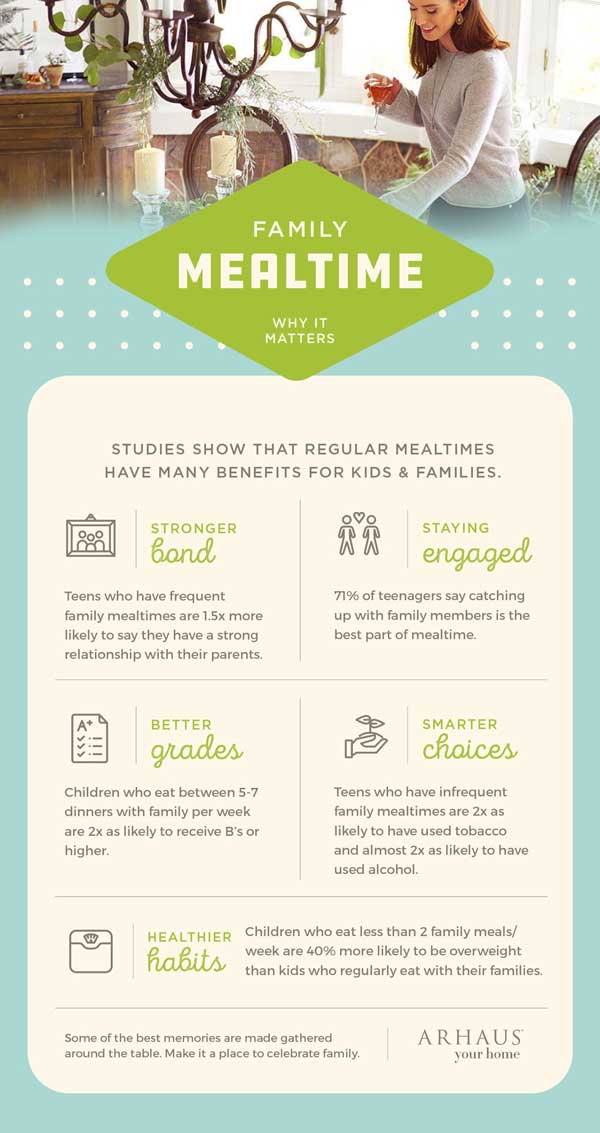 Follow Kids Cooking Activities