Easy No Bake Recipes
This page is full of easy no bake recipes that are great for young chefs. No Bake Recipes are perfect for younger kids learning how to cook, teachers who don't have full kitchen resources and even after-school snacks.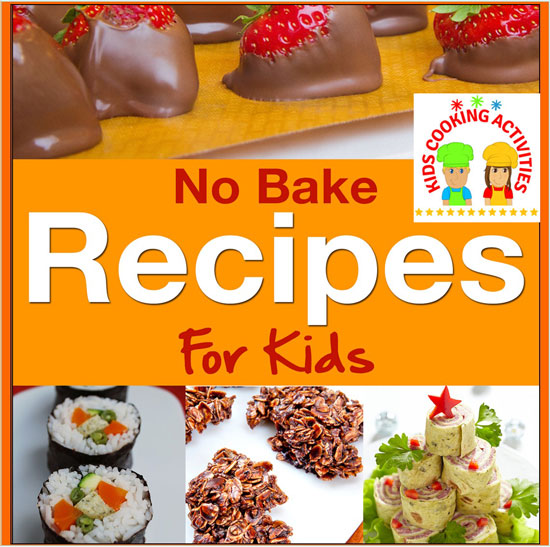 Kids Cooking Activities Teaching Materials
Make teaching easier with our activities and recipes compiled in theme sets and books with an easy to read format
Perfect for teaching!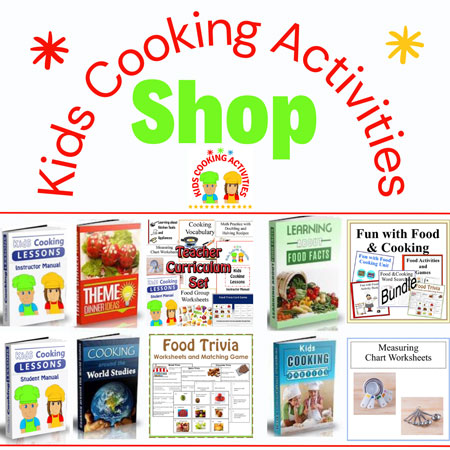 ~This post may contain affiliate links and I'll earn a small commission if you shop through them. There is no extra cost to you. This is how we help support our family and continue to bring you amazing content. To learn more see the
affiliates disclosure here.
~
No Bake Breakfast Recipes
Cereal Snack Mix
1 Cup cereal any type you like
1 Cup raisins, craisins or other dried fruit
1 Cup sunflower seeds or nuts
Add all ingredients together and toss together.
More trail mix recipes.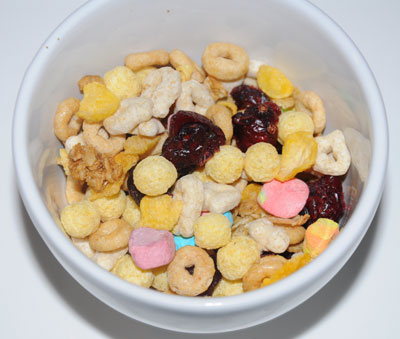 Graham Wafers and Fruited Cream Cheese
by Janet (Canada)
Spread graham wafers with fruit flavoured cream cheese. Top each wafer with a slice of fresh fruit. The cream cheese and graham wafer flavour went so well together. The children especially loved spreading their own cream cheese and adding their own cut up fresh fruit.
Cinnamon Toast
Sliced bread
butter
cinnamon
sugar
Toast bread in toaster. Butter toast and sprinkle with sugar and cinnamon.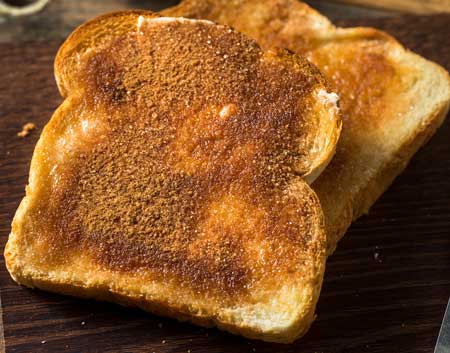 Egg Sandwich in the Microwave
One egg
Slice ham
Slice cheese
English muffin or sliced bread
In a glass cup, add one egg and beat. Cook for 1 minute in the microwave. If not cooked through, cook additional 15-30 seconds until firm. Meanwhile toast English muffin. Top English muffin with a slice of ham, cheese slice and cooked egg.
Breakfast Kabobs
Ingredients
Assorted fruit slices
mini waffles or mini pancakes
powdered sugar, if desired
Directions
Add waffles or pancakes on a skewer alternate skewer with cut fruit. Before serving sprinkle with powdered sugar if desired.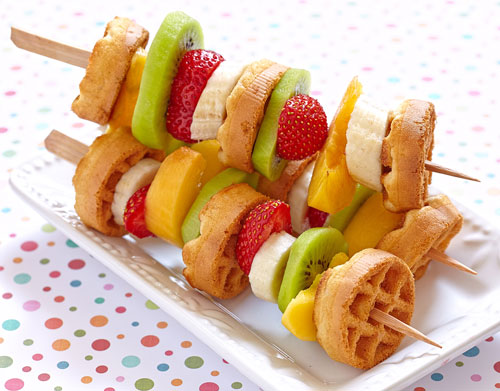 Breakfast Bruschetta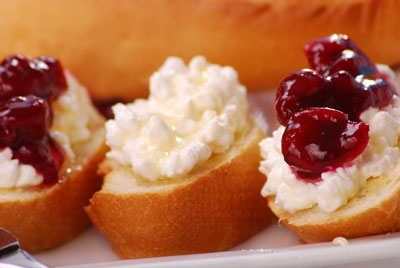 1 cup strawberries, sliced or cherries
1/2 cup ricotta
1/4 of a baguette, sliced in half lengthwise
1 Tbsp. honey
Directions:
Mix honey with ricotta. Spread the honey mixture evenly over the baguette slices. Top with strawberry slices. You can use low-fat cream cheese in place of ricotta, if desired.
Fruit Toast
Step 1:
Toast your whole grain bread in the toaster.
Step 2:
Spread cream cheese over top of your bread. Sprinkle with a pinch of brown sugar, if desired. You can also use flavored cream cheese such as strawberry cream cheese.
Step 3:
Top with slices of fruit. Any fruit you like would be. Try bananas, sliced kiwis, raisins, craisins, strawberries, berries or sliced peaches.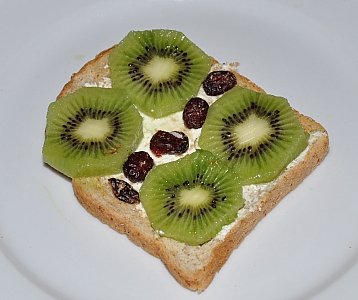 Overnight Oatmeal
This video recipe calls for matcha powder, which is green tea powder, if you prefer you can leave it out.
Easy No Bake Lunch or Snack Recipes
Fruit and Cheese Kabobs
Cheese cubes
Fruit cubes such as strawberries, pineapple, bananas, grapes, melon cubes
Ham, if desired
On toothpicks or kabob sticks alternate cheese cubes with fruit and serve on a platter.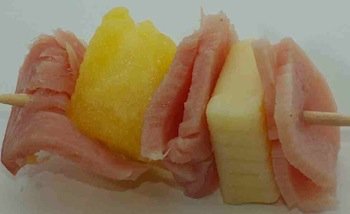 Vegetable or Fruit Salads
Salads
are great, easy no bake recipes kids can put together.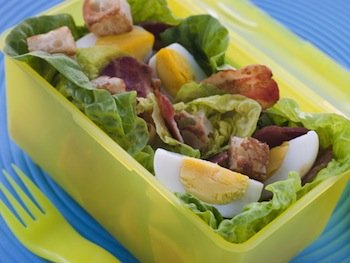 Ham Rollups
Ham and Cheese Rollups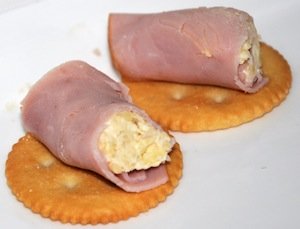 Apple Quesadilla
1/2 cup grated sharp cheddar
2 flour tortillas (whole or regular-wheat)
several thin slices of a Granny Smith apple
Evenly sprinkle a layer of cheddar cheese over one tortilla. Arrange the apple slices on the cheese layer and cover with the remaining tortilla. Microwave the tortillas until the cheese melts, for about ½ minutes. Cut the tortillas into six to eight wedges. Enjoy!
More quesadilla recipes here.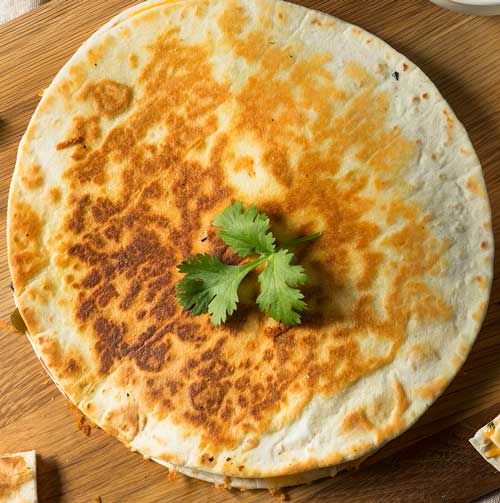 Cucumber Cups
Prep time: 20 minutes Serves: 4-6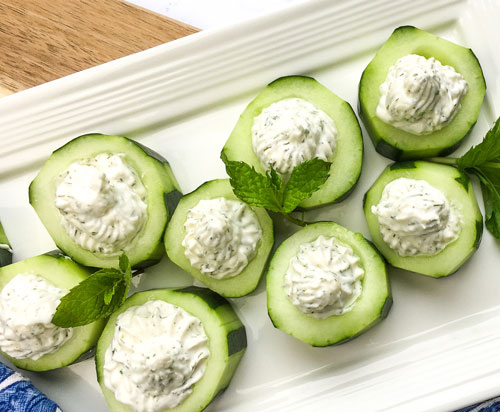 Ingredients:
8 oz. cream cheese, softened
8 oz. Feta, crumbled
3 T. half & half
2 T. fresh dill (or 2 t. dried)
1 t. garlic powder
Sea salt and black pepper, to taste
4 medium cucumbers, cut into 4-5 equal sized sections* *Cucumbers can be peeled, partially peeled, or unpeeled depending on personal preference.
Directions:
1. Place cream cheese, Feta, half & half, dill, and garlic powder in a large mixing bowl and season with salt and black pepper, to taste. Beat with a hand mixer or immersion blender until mixture is light and fluffy. Set aside.
2. Trim each cucumber section so that the bottom is flat and top is slightly angled. Carefully scoop out the interior of each section with a small measuring spoon, leaving enough space on the bottom and sides to form a small "cup."
3. Transfer some of the whipped Feta mixture to a pastry bag fitted with a large tip (or use a plastic sandwich bag with one of the bottom corners removed). Carefully pipe the whipped Feta into each cucumber cup and set on a serving platter.
4. Serve immediately garnished with sprigs of fresh dill and/or mint, if desired. Enjoy!
Snack Balls
Healthy Snack Ball Recipes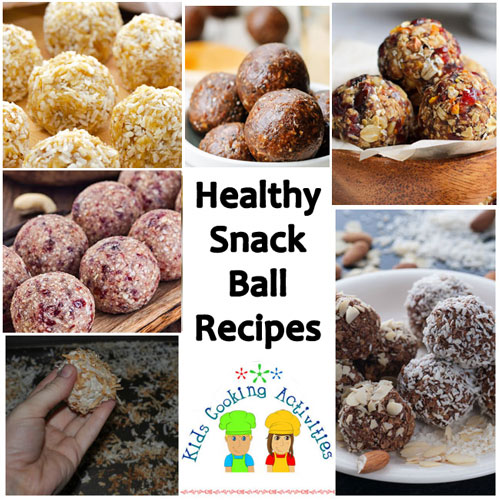 More Snack or Lunch Recipes
Trail Mix
Smoothies
Pretzel Sparklers
Pizza Toast
Yogurt Parfaits
Cat Eyes Snack
Fruit Flowers
Ants on a log
Snack Balls
Easy No Bake Dinner or Lunch Recipes
See more
No Cook Dinner or Lunch Recipes

Easy No Bake Dessert Recipes
Lemon No Bake Cheesecake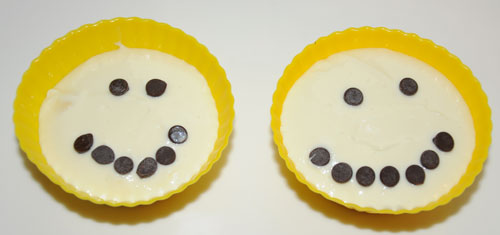 lemon gelatin 4 serving size
1/2 Cup boiling water
8 oz. Cream cheese, softened
2 Cups whipped topping
graham cracker pie crust or if using mini size add crust to each muffin cup
Dissolve gelatin in boiling water. In separate bowl, beat cream cheese until smooth; gradually beat in gelatin. Fold whipped topping into cheese mixture; spoon into crust. Chill 4 hours. Serve with berries, pie filling or chocolate chips.
Mini Tarts
Pre made tarts or mini pie shells
Pie filling, ice cream or pudding
Whip cream
toppings, if desired
Fill each tart shell with pie filling or pudding. Spread whip cream on top. Serve.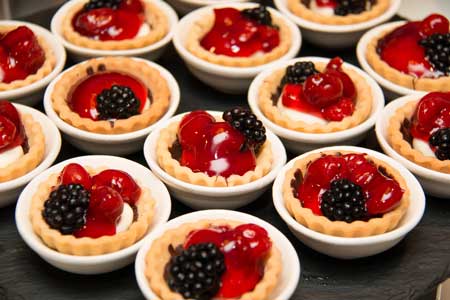 Milkshakes
2 Cups ice cream
1 cup milk
1/2 teaspoon vanilla
Add ingredients to blender and blend until smooth. Serve in fun glasses or cups.
No Bake Pie Recipes
Try these
no bake pie recipes.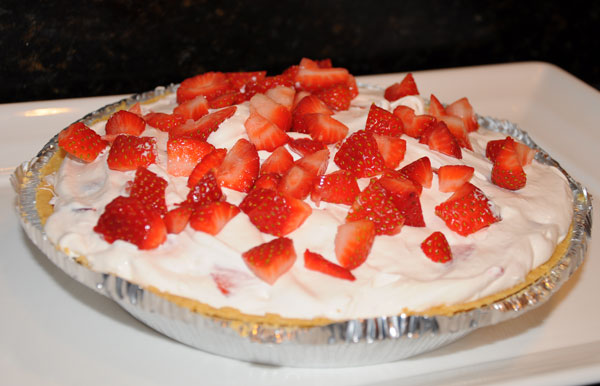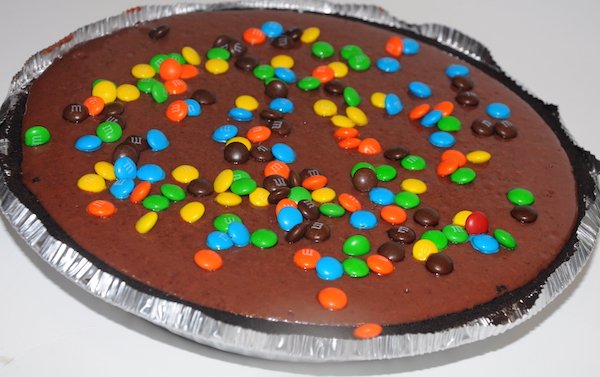 No Bake Snack Balls
Marshmallow Pops
Melt 1 Cup of chocolate chips in a microwave safe dish, stirring every 30 seconds until melted. Place marshmallows on popsicle sticks and lay out a sheet of waxed paper. In small bowls, add sprinkles, mini chips, mini candies or chopped nuts. Dip marshmallows into chocolate and then roll in sprinkles. Set out waxed paper and let set several hours. Or chill in fridge to set faster.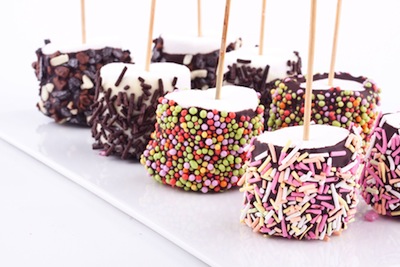 Trifle Recipes
Trifle

Layered deserts with pudding, fruit and whip cream
Oatmeal No Bake Cookies
5 Tablespoons cocoa
2 Cups sugar
1 stick butter or margarine
1/2 Cup milk
3 ½ Cups quick-cook oats
1 teaspoon Vanilla
1 Cup coconut
1/4 Cup peanut butter
Mix cocoa, sugar, butter and milk together in saucepan. Bring to a boil, stirring constantly, to prevent scorching. Boil for about one minute and then stir remaining ingredients. Drop from a teaspoon on wax paper and chill.
No Bake Scidaddle
2 Cups chow mein noodles
2 Cups mini marshmallows
3/4 Cup sugar
1/2 Cup milk
2 Tablespoon butter
6 oz. semi sweet chocolate chips
In large bowl add chow mein noodles and marshmallows. Set aside.
In saucepan add sugar, milk and butter. Stir and bring to a boil. Let the mixture come to a rapid boil. Take off stove and add chocolate chips. Stir until melted. Let stand 15 minutes. Pour over noodle mixture and stir until well coated. Drop onto a buttered cookie sheet or line a cookie sheet with wax paper. Chill in fridge.
No Bake Chocolate Almond Coconut Bites
1 cup chopped almonds
1 cup sweetened condensed milk
1 1/2 tsp almond extract
1 bag (7 oz) shredded coconut
1 bag (12 oz) semisweet chocolate morsels, melted
In a mixing bowl, add together milk, extract and coconut. Roll into small balls and place on baking sheet. Chill for 1 hour.
Dip each ball into melted chocolate and set on baking sheet to set.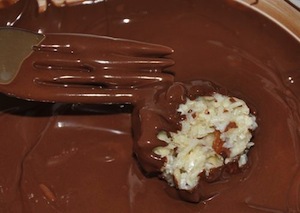 More No Bake Dessert Recipes
Truffle Recipes
Easy Microwave Fudge
Ice Cream Pies
Ice Cream Sandwiches
No Bake Pies
Apple Pie Balls
More No Bake Recipes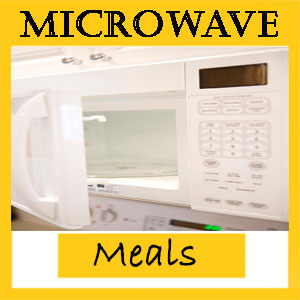 Microwave Meal Ideas- great for prepping no bake recipes

Finger Foods Ideas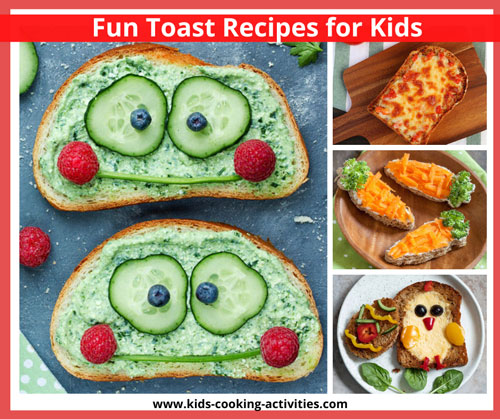 Check out our fun toast recipes page
Take a look at our
preschool snack recipes
for more no bake kids recipes.
Share your No Bake Recipes or No Cook Recipes for Kids
Submit your favorite kids recipe
Do you have a favorite recipe your kids love to make? Or a recipe your kids ask you to make again and again? Share it with us!
Reader's Submitted Recipes
Click below to see contributions from other visitors to this page...

---
Related Easy Kids Meals and Ideas:
~Easy Kids Meals, ~Easy Meal Ideas, ~Breakfast, ~Breakfast 6 or fewer, ~Side Dishes, ~Snacks, ~Main Dishes, ~Desserts, ~No Bake Recipes, ~Kids Lunches, ~Portion Sizes, ~Microwave Meals, ~Hidden Vegetable Recipes, ~Healthy Kids Meals, ~Picky Eater Tips, ~Family Dinner, ~How to menu plan, ~Diabetic, ~Toddler Ideas, ~Low Calorie, ~Gluten Free, ~Vegetarian, ~Low Carb
---
Follow Kids Cooking Activities