Calzone Dough Recipe
You can make your calzones with a variety of fillings. These freeze well so it is a great idea to make a large batch for another night. We have several calzone combinations to try.
Share your favorite below.
Kids Cooking Activities Teaching Materials
Make teaching easier with our activities and recipes compiled in theme sets and books with an easy to read format
Perfect for teaching!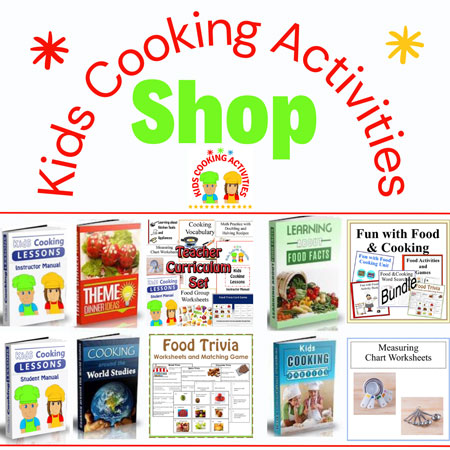 ~This post may contain affiliate links and I'll earn a small commission if you shop through them. There is no extra cost to you. This is how we help support our family and continue to bring you amazing content. To learn more see the
affiliates disclosure here.
~
Calzone Dough
2 ½ Cups flour
1 teaspoon Salt
1 Cup warm water
1 Tablespoon yeast
1 Tablespoon Italian seasoning or to taste, optional
1 Tablespoon oil
Dissolve yeast in warm water and add a dash of sugar. Meanwhile, in mixing bowl add flour, salt, oil and Italian seasoning. When yeast is bubbly and ready pour into flour mixture and blend. Form into a ball and place in a oiled bowl. Let rise 30-60 minutes. Separate dough into desired number of calzones. Roll each ball of dough into a circle.
How to Make a Calzone
Prepare your calzone dough by follow directions above. Top half of each calzone circle with desired toppings. Fold over dough and roll edges together. Pinch seams together.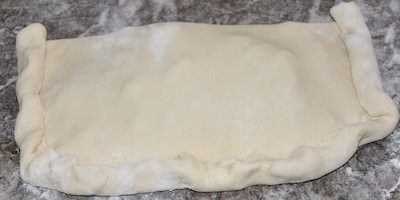 In a large measuring cup add oil, basil and Parmesan cheese together. Whisk until blended. With a pastry brush, brush the top of each calzone. Bake at 450 degrees for 10-15 minutes.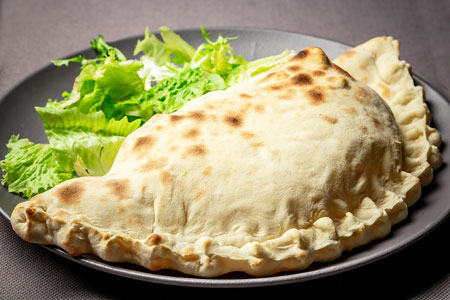 Calzone Filling Recipes
Ham and Cheese Calzone
2 cups diced fully cooked ham or sliced pepperoni
2 cups mozzarella cheese, shredded
Parmesan cheese, optional
Dried basil, optional
Top calzone with ham and cheese and sprinkle with parmesan and basil. You can also substitute cheddar cheese for the mozzarella.
Vegetable Calzone Recipe
pkg frozen spinach, thawed and drained
1 tomato diced finely
3/4 Cup cottage cheese
3/4 Cup mozzarella cheese
salt and pepper
1 Tablespoon Italian seasoning
Saute spinach in a frying pan and drain well. Mix ingredients together and lay on top of your calzone(s). Follow directions on how to make your calzone.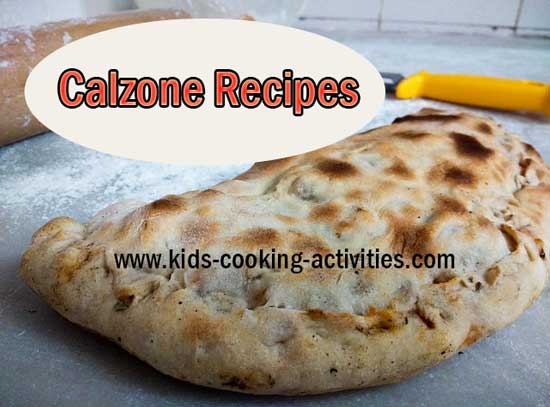 Other vegetables that would be good in a calzone dough recipe:
chopped broccoli
sliced mushrooms
chopped olives
chopped onions
pesto
garlic
potato and cheese combo
sliced green or other color peppers
artichokes
Meat ideas to add to your calzone:
cooked sausage
chopped ham
sliced pepperoni
cooked chopped or shredded chicken
ground hamburger
---
Make teaching easier with our activities and recipes compiled in one easy to read format.
---
Chicken Calzone Recipe
shredded chicken or chicken cubed
Cook chicken. Season with salt and pepper. Stir in any ingredients you'd like such as:
spinach, shredded cheese, cooked chopped broccoli, diced tomatoes or pesto.
My favorite chicken combo is chicken, broccoli and cheddar cheese. Sprinkle calzone dough with chopped cooked chicken, steamed chopped broccoli and sprinkle with cheddar cheese. Season with Italian seasoning or Basil and seal edges.
Cheese Calzone Recipe
1 Cup cottage or ricotta cheese
2 Cups mozzarella cheese, shredded
1/4 Cup Parmesan cheese
1 teaspoon Italian seasoning
1 teaspoon garlic powder or 1-2 cloves fresh garlic, minced
In a bowl, mix cheeses and seasonings. Add to rolled calzone dough and seal edges.
Try a
calzone kids cooking party!
See more filling ideas and variations on our
Individual meat pies page.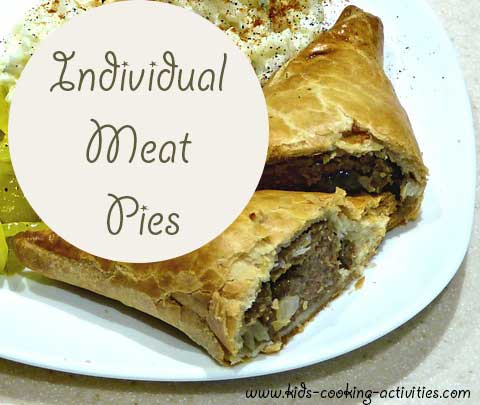 Calzone Recipes Video
Share your favorite calzone filling
Submit your favorite kids recipe
Do you have a favorite recipe your kids love to make? Or a recipe your kids ask you to make again and again? Share it with us!
Follow Kids Cooking Activities