Fathers Day Recipes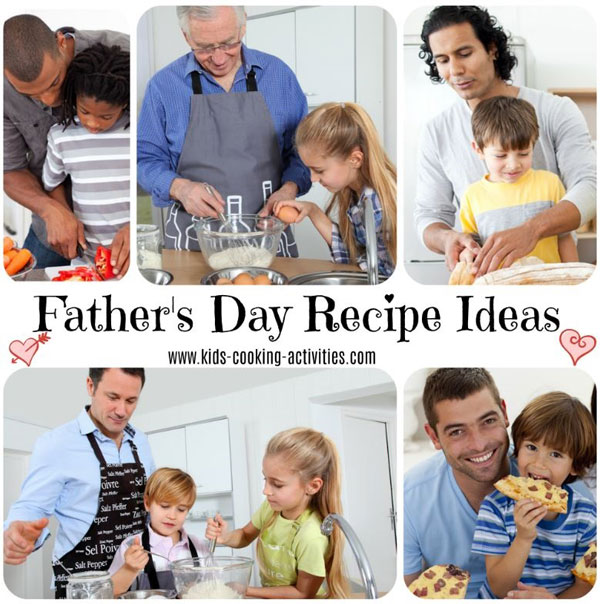 They say the way to a man's heart is through his stomach which makes finding Fathers Day recipes easy. And Dads are usually easy to cook for.
Pick out his favorite recipe, whether it is cookies or a main dish and he will be happy to see the delicious work his kids have created.
Kids Cooking Activities Teaching Materials
Make teaching easier with our activities and recipes compiled in theme sets and books with an easy to read format
Perfect for teaching!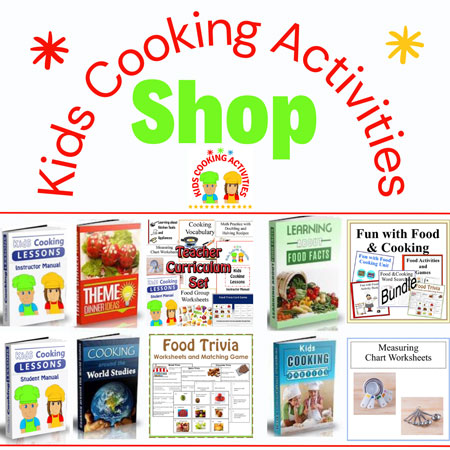 ~This post may contain affiliate links and I'll earn a small commission if you shop through them. There is no extra cost to you. This is how we help support our family and continue to bring you amazing content. To learn more see the
affiliates disclosure here.
~
Fathers Day Recipes: Barbecue Recipes
Some dads love to barbecue or grill. How about fixing the meal and letting Dad grill it or have Mom grill it and surprise Dad.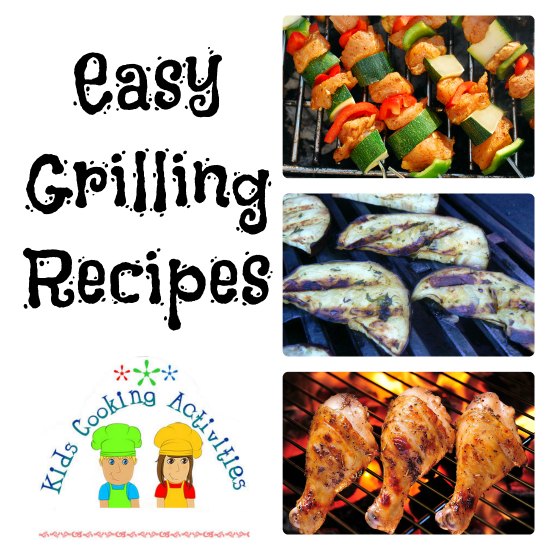 Grilled Pizza
Grilled pizza is a fun favorite and the variety of pizza is endless from apple crisp pizza to zucchini pizza. For the vegetarian and non-vegetarian, vegan grilled pizza is a change of pace.
Pizza dough
Pizza toppings: such as sliced chicken, sliced tomatoes, cooked crumbled hamburger, sausage, sliced pepperoni, sliced vegetables or shredded cheese
Olive oil
Separate pizza dough into balls according to how many pizzas you will be making. One for each person is good. Roll pizza dough into a circle and brush with olive oil. Grill on both sides several minutes. Brush opposite side of dough when you turn it over. Place pizza toppings on pizza and allow to cook several minutes until warm.
Teriyaki Chicken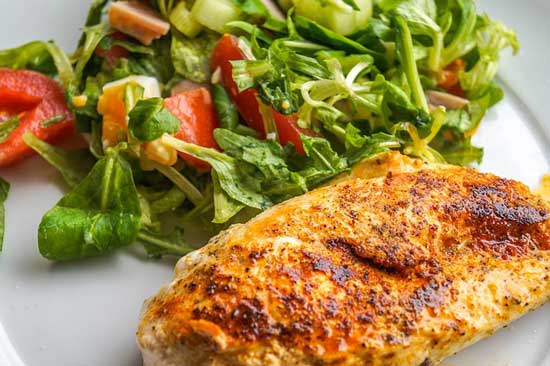 1/2 Cup brown sugar
1/4 Cup soy sauce
1/4 Cup water
1 Tablespoon Worcestershire sauce
1 teaspoon lemon juice
1 teaspoon ginger
Garlic to taste
Chicken breasts
In bowl mix brown sugar, soy sauce, water, Worcestershire sauce, lemon juice, ginger and garlic. Stir together. Place chicken breasts in ziploc bag and pour sauce over chicken. Seal and place on a plate in the fridge. Marinade for several hours. Grill.
Easy Barbecue Ribs
1 Cup Barbecue sauce
1 teaspoon orange peel
1/4 Cup orange juice
2-3 lbs. Pork or beef ribs
Lay ribs in a roasting pan. In separate bowl add barbecue sauce, orange peel and juice together. Pour over ribs. Cover with tin foil and bake at 350 degrees for 2 hours. Uncover and bake additional 20 minutes or grill.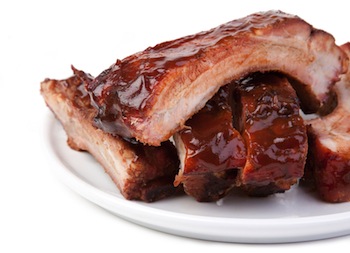 For a different rib recipe to use for a Fathers day recipe, see our
American cooking page.
Baked Beans
This Fathers Day recipe goes great with a barbecue. Prepare in the morning and let them cook in the crock pot.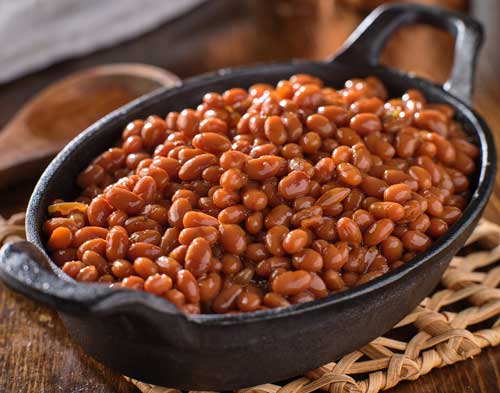 1 lb. Hamburger
1 lb. Diced bacon
1 diced onion
In skillet brown hamburger, bacon and onion together. Drain and set aside.
½ Cup Brown Sugar
½ Cup ketchup
2 Tablespoons vinegar
Can of pork and beans
Can of kidney beans, drained
Can of butter beans, drained
In bowl add together brown sugar, ketchup and vinegar. Add to meat in pan. Mix 1 can pork and beans, 1 can kidney beans (drained), and 1 can butter beans (drained). Add beans to meat mixture and bake 1 hour at 350 degrees. Or cook in crock pot on low for 6-8 hours or on high 4-6 hours.
For a Brunch Idea
See our Breakfast in Bed recipes from Mother's Day.
You can easily turn them into Fathers day recipes.
---
Make teaching easier with our activities and recipes compiled in one easy to read format.
---
Fathers Day Recipes: Easy Cake Ideas
Here is a cake recipe for almost every dad this Father's Day, whether it is homemade or a boxed cake mix is up to you. Some great Father Day recipes for kids cooking on Father's day.
For the Sports Dad: Ball Cake
Round cake pan
White frosting
Red frosting
To decorate a ball cake, bake a cake in round pans. Allow to cool. Decorate with white frosting and pipe red lines with the red frosting to resemble a baseball. Or decorate with brown frosting to look like a basketball.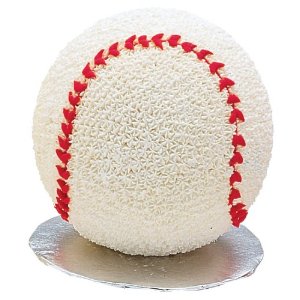 There are several cake pans that you can make a 3 dimensional ball. Try a Wilton Wonder mold cake pan, a Batter Bowl from Pampered Chef or Betty Crocker's Dome pan.
For the Fishing Dad
Cake mix
Frosting tinted blue and green
Toy fisherman
Gummy fish
Clean toothpick or stick
To make a fishing lake cake, bake a cake in a 13x9 pan. Allow to cool. Decorate half of the cake blue for the lake and the other half green for the grass. You can also make a circle in the middle to look more like a pond or lake. Add gummy fish in the lake. Use a toy boat or fisherman and give the fisherman a clean toothpick for a fishing pole.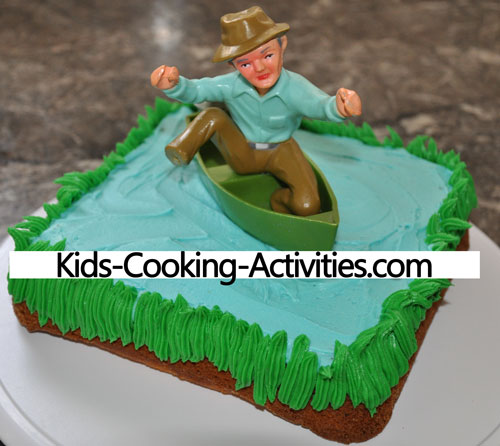 For the Golf Dad: Golf Course Cake
Cake mix
13 x9 cake pan
Green frosting
Toy golf balls or round white candies
Toy man golfing or toy golf clubs
Bake the cake according to the directions in a 13x9 pan. Allow to cool. Decorate with green frosting to resemble grass. Place toy golf balls, golfers and golf clubs around cake.
For The Car Enthusiast Dad
Mini loaf cake or loaf pan
4 Cookies
Frosting
Cake mix
Bake a cake in a loaf pan or mini loaf pan. Allow to cool. Cover a round pizza pan with black construction paper and draw a race track with white chalk or white pencil. Take cake out of pan and place on a cutting board. Decorate car as you would like then with a metal spatula carefully pick up cake from the bottom and place on race track. Set 4 cookies on the cake for wheels on the appropriate place. If you have toy people or flags decorate the race track with them.
For the Computer Dad
Cake mix
Frosting tinted white and blue
Edible letters
Prepare a cake mix in a square cake pan. Use any extra for cupcakes for another time. Allow cake to cool and take out of pan. Place on a serving board. Paint top of cake blue to resemble a computer screen and the sides white. With your edible letters write or place a message on the computer screen.
Grilling Inspired Cake- Hamburger Cake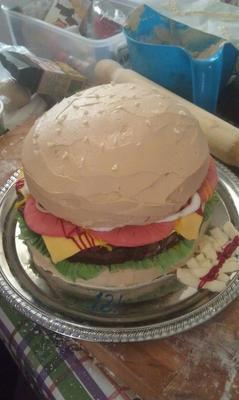 The 'Burger Buns' are Vanilla Cake. Bottom 'bun' using a 20cm round cake tin, the top 'bun' using a ceramic mixing bowl. The 'Meat Patty' was made from chocolate brownie done in a 20cm cake tin.
The lettuce, onion rings, tomato & cheese are all hand rolled fondant.
The tomato sauce & mustard was just done with decorating gel.
The 'Buns' were frosted with tinted vanilla butter-cream, with un-tinted butter-cream dotted on for the sesame seeds & piped alongside for the 'Fries'.
In total, when finished it was around the size of a basketball :)
Make your own Father's Day Recipe Page
Submit your favorite kids recipe
Do you have a favorite recipe your kids love to make? Or a recipe your kids ask you to make again and again? Share it with us!
---
Related Seasonal Recipe Pages:
~
School Lunches
, ~
Apples
, ~
Autumn Activities
, ~
Pumpkins
, ~
Kids Halloween Recipes
, ~
Halloween Recipe Ideas
, ~
Thanksgiving
, ~
Hanukkah Recipes
, ~
Kids Christmas cooking
, ~
Christmas Candy Recipes
, ~
Reindeer
, ~
Make Homemade Chocolates
, ~
Jar Mixes
, ~
Gift Basket Ideas
, ~
Homemade Fudge Recipes
, ~
Homemade Suckers
, ~
Christmas Cookie Recipes
, ~
Gingerbread House Recipes
, ~
Food Gift Ideas
, ~
Dough Ornament Recipes
, ~
Hot Cocoa
, ~
Happy New Year
, ~
Snowman Theme Recipes
, ~
Valentine's Day
, ~
Valentine Dessert Recipes
, ~
St. Patrick's Day
, ~
April Fool's Day Recipes
, ~
Passover Recipes
, ~
Kids Easter Recipes
, ~
Sugar Eggs Recipe
, ~
Resurrection Cookies Recipe
, ~
Italian Easter Bread
, ~
Russian Easter Bread Recipe
, ~
Earth Day
, ~
Cinco de Mayo, May 5
, ~
Mother's Day Recipes
, ~
Father's Day Recipes
, ~
Summer Cooking
, ~
Kid's Campfire Cooking Recipes
, ~
Dutch Oven Cooking for Kids
, ~
4th of July Recipes
, ~
Ice Cream Recipes
, ~
Popsicle Recipes
, ~
Simple Smoothie Recipes
, ~
Picnic Ideas and Recipes
, ~
Easy Grilling Recipes
, ~
Grow your own Garden
---
Follow Kids Cooking Activities