October National Food days
Wondering what cooking activities that are available in October? Click on the days below to find recipes to use for each national food day. As well as ideas for cooking in October.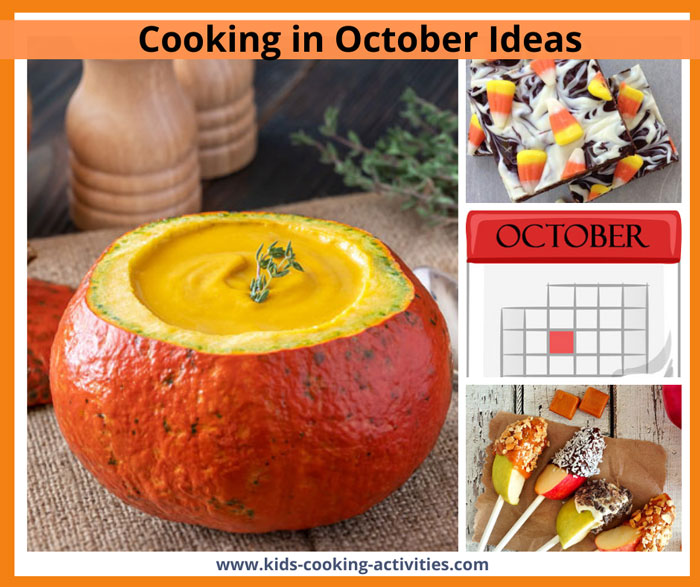 Kids Cooking Activities Teaching Materials
Make teaching easier with our activities and recipes compiled in theme sets and books with an easy to read format
Perfect for teaching!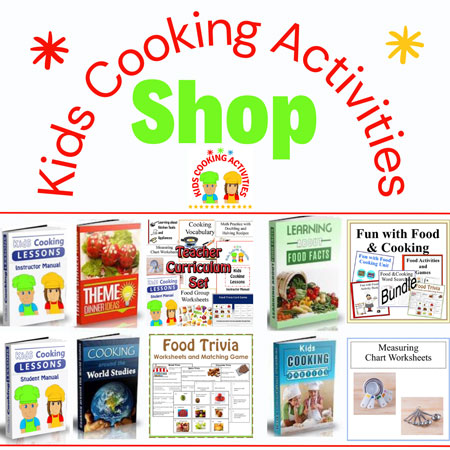 ~This post may contain affiliate links and I'll earn a small commission if you shop through them. There is no extra cost to you. This is how we help support our family and continue to bring you amazing content. To learn more see the
affiliates disclosure here.
~
National Food Days in October
Click on the days below to find recipes and cooking ideas to use for each national food day. (to see this table on a mobile device turn your device to landscape mode.)
More Cooking Ideas in October
National Seafood Month
- See
fish and seafood recipes here.
National Pork Month
-
pork recipes
Apple Month
-
apple recipes
Spinach Lovers-
spinach recipes
Tomato
-
tomato recipes
Chili Month
-
Chili recipes
Caramel Month
Cookie Month
- out
best cookie recipes collection
National Dessert month
-
dessert recipes and ideas
Pasta Month
-
pasta recipes
Pretzel Month
- learn
how to make homemade pretzels
Halloween Recipes
-
Halloween theme recipe fun ideas
Halloween Recipe Ideas-
Menu ideas for Halloween
such as snacks, dinner and dessert.
Caramel Apple Rolls
Celebrate apple month and caramel month with this yummy dessert.
By Felicia Agy, MI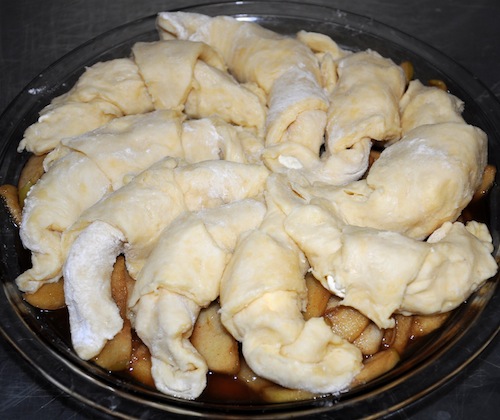 Ingredients:
1 can of crescent rolls
1 can of apple pie filling
1 box of cream cheese
1/2 jar of caramel ice cream topping
1 bag of chopped pecans or other nuts you like 1
/2 stick butter
2 teaspoons Cinnamon
Melt butter in a pie pan. Layer apples. Separate crescent rolls and spread cream cheese all over each triangle. Roll up as directed on can, layer them within the apples.
Sprinkle cinnamon all over. Pour 1/2 jar of caramel (or more if desired). Sprinkle nuts all over. Bake at 350 for 20-25 minutes or until brown. Best served warm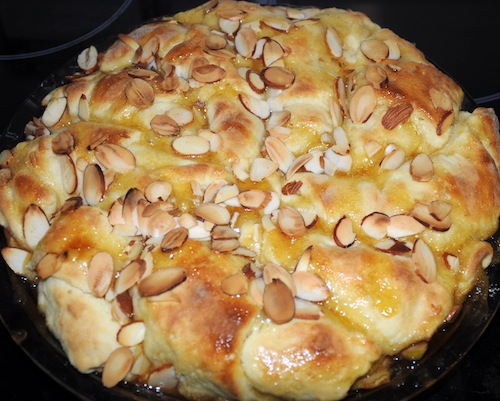 Follow Kids Cooking Activities