Tomato Facts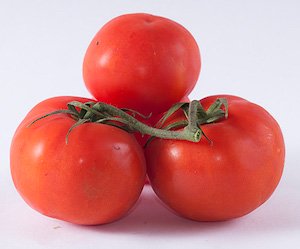 Tomato facts and general information about tomatoes.
Kids Cooking Activities Teaching Materials
Make teaching easier with our activities and recipes compiled in theme sets and books with an easy to read format
Perfect for teaching!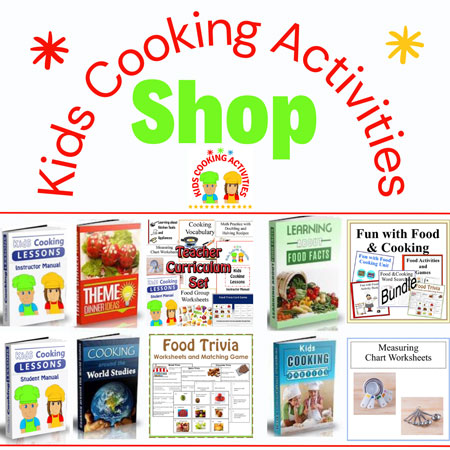 ~This post may contain affiliate links and I'll earn a small commission if you shop through them. There is no extra cost to you. This is how we help support our family and continue to bring you amazing content. To learn more see the
affiliates disclosure here.
~
Tomatoes are Available:
When planted in late spring tomato blossoms will grow into green fruit and will ripen red by mid summer through September or the first frost.
**Depending on where you live tomatoes are available year round but lack in taste during the off season.**
How do Tomatoes Grow:
Tomatoes grow from a seed. They need lots of warm weather, water and sunshine.
What to Look for When Buying a Tomato:
Bright red color, no bruises, or spots
You can also buy them light red color and let them ripen after buying.
Tomato Facts- Storage Tips:
Store at room temperature not in the fridge. Remember tomatoes originate from warm southern temperatures and they like to stay warm.
How to Cook with Tomatoes:
Chopped or pureed in sauces or soups or diced in salads, salsas, dips. Eat as is.
Tomato Nutrition Facts:
Tomatoes are a source of Vitamin C and Vitamin A. They are also high in Lycopene which helps fight heart disease and some cancers.
Tomato Recipes:
Stuffed Tomatoes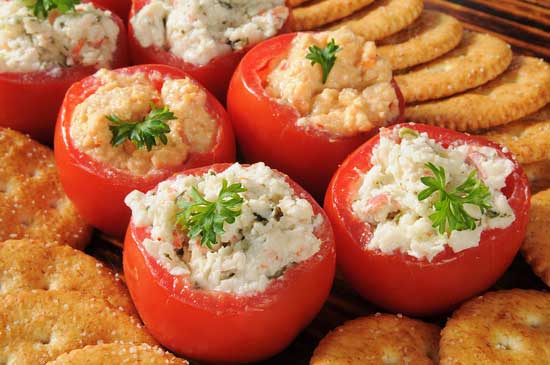 1 large tomato
1 can tuna, drained and flaked
4 teaspoon mayonnaise
1 Tablespoon chopped celery
Make tuna salad by mixing tuna, mayonnaise and chopped celery in a bowl. Cut tomato in half on top lengthwise by the stem. Scoop out pulp, leaving a ½ inch shell. Spoon tuna mixture into tomato shells place on a baking sheet and broil 3-4 inches from the heat for 4-5 minutes until heated through.
**You can try chicken salad instead of tuna, if desired.
Mom's Fresh Salsa
Tomatoes cut up and diced
Onions, however much you want
Small can of mild green chilies
Garlic cloves
Salt to taste
This recipe is very much a taste as you go method. Start with the number of tomatoes you'd like to use, then add one onion, 1 can of green chilies, 2 garlic cloves and ¼ teaspoon salt and then taste to see if you'd like more flavor. This is a good way to let kids experiment and create their own version.
Try making
homemade tomato soup!
Cottage Cheese and Tomatoes
This makes a great side dish or snack.
Cherry tomatoes or 1 tomato, cut into quarters
1 Cup cottage cheese
Salt and pepper to taste
In bowl, add cottage cheese and tomatoes. Season with salt and pepper. Serve. Easy, simple and delicious.
Pico de Gallo
Pico de Gallo Recipe

Green Tomato Pie
by Terry (Utah)
Dice 4 cups very green tomatoes. Try to take out all the seeds so you just have the meat. Do not add water but slowly bring to a boil stirring often because it can scorch easily.
Add:
1 tsp salt
1 1/2 Tbs vinegar
Stir well and allow to come to a boil. Remove from heat.
Mix:
4 Tbs corn starch
1 tsp cinnamon
1/4 tsp allspice
1/4 tsp ground cloves
1 1/3 cup sugar
Add this mixture to the tomatoes and stir until sugar is dissolved. Cool mixture while preparing pie crust.
Place mixture into pie crust bottom. Dot top of mixture with 3 dots of butter.
Top with crust and cut breathing slits into the top crust. Sprinkle top of pie with cinnamon sugar. Bake 450 degrees for 30 minutes.
Before baking, cover the pie edges with a strip of aluminum foil to keep the edges from over baking. Remove foil the last 5 minutes of baking. Serve hot with vanilla ice cream or cold.
My friend says this is to die for and toward the end of the summer I still have a lot of green tomatoes.
Homemade Tomato Sauce Recipes
Baked Tomato and Mozzarella
Tomato Cooking Ideas
Share your Tomato Facts and Recipes
Share your food facts and recipes
Do you have a food facts or recipe to share?
Reader's Submitted Recipes
Click below to see contributions from other visitors to this page...

Students making salsa Not rated yet
Students hard at work in the kitchen! Hacemos Salsa! Food Items needed: • 1 lb tomatoes • 1 can green chilies (mild) • ½ green pepper • ½ bunch …
---
Related Food Facts Pages:
~
Apple
, ~
Apricot
, ~
Avocado
, ~
Banana
, ~
Berry
, ~
Cherry
, ~
Coconut
, ~
Cranberry
, ~
Dates
, ~
Figs
, ~
Grapefruit
, ~
Grapes
, ~
Kiwi
, ~
Lemon and Limes
, ~
Mango
, ~
Melon
, ~
Orange
, ~
Papaya
, ~
Peach
, ~
Pear
, ~
Pineapple
, ~
Plums
, ~
Tomato
, ~
Artichoke
, ~
Asparagus
, ~
Beets
, ~
Broccoli
, ~
Brussels Sprouts
, ~
Cabbage
, ~
Carrot
, ~
Cauliflower
, ~
Celery
, ~
Corn,
~
Cucumber
, ~
Eggplant
, ~
Garlic
, ~
Green Beans
, ~
Kale
, ~
Lettuce/Salad Greens,
~
Mushrooms,
~
Okra
, ~
Onion
, ~
Parsnip,
~
Peas,green
, ~
Peppers,
~
Potato
, ~
Radish
, ~
Rhubarb
, ~
Spinach
, ~
Summer Squash and Zucchini
, ~
Sweet Potato
, ~
Turnip
, ~
Winter Squash, including Pumpkins
, ~
Beans
, ~
Eggs
, ~
Nuts
, ~
Seeds
, ~
Meat
, ~
Dairy
, ~
Grains
---
Follow Kids Cooking Activities