Backwards Theme Dinner Party
Some fun ideas to make a fun backwards theme dinner is to dress backwards, set your table backwards, eat dessert 1st, or use kitchen utensils instead of silverware. (such as a large wooden spoon, pancake turner. Everyone can choose a different utensil.)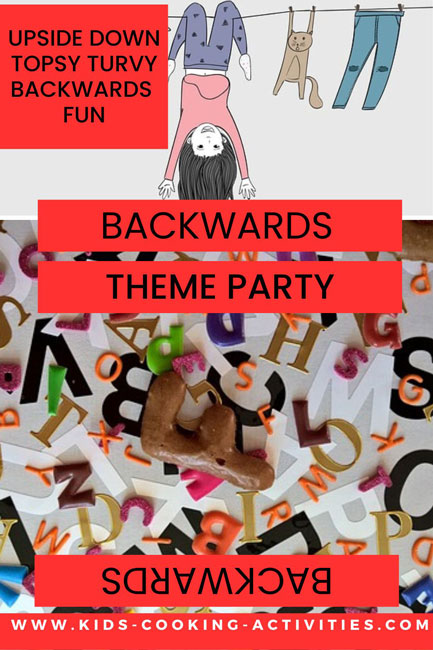 This theme party is great for
April Fool's Day
or for turning an ordinary day into a fun filled day. Don't forget to give a big Goodbye to welcome everyone to your party and a hello as they leave.
Try a few fun games like run relay races backwards or sing songs from the end to the beginning.
Kids Cooking Activities Teaching Materials
Make teaching easier with our activities and recipes compiled in theme sets and books with an easy to read format
Perfect for teaching!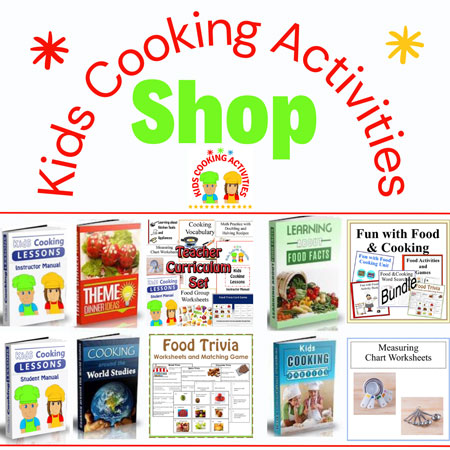 ~This post may contain affiliate links and I'll earn a small commission if you shop through them. There is no extra cost to you. This is how we help support our family and continue to bring you amazing content. To learn more see the
affiliates disclosure here.
~
Backwards Dinner Centerpiece
Place a
stuffed bear
or doll with clothes on backwards and sitting upside down in a chair.
Backwards Dinner Party Menu
How about serving breakfast for dinner and a simple dinner for breakfast.
If you'd like to start things backwards, start by serving this fun
Spaghetti Party Cake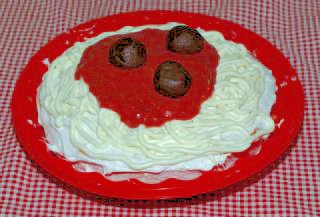 For your appetizer, start or end the party with this simple
Tomato Bruschetta.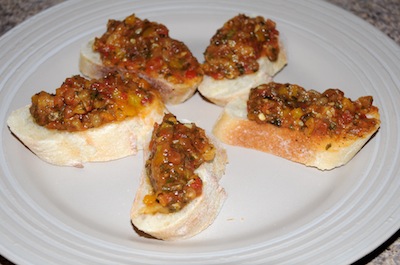 Serve the main course with a fruit salad or green salad last.
Monterey Chicken
4 boneless chicken breast
¼ Cup Barbecue sauce
4 slices bacon
1 Cup Monterey jack and cheddar cheese, shredded
In a casserole dish place chicken breasts. Top with barbecue sauce, a slice of bacon and sprinkle cheese on the top.

More backward dinner ideas

---
Get all of our Theme Dinner Ideas in
one ebook
, free of ads and easier to use at parties and cooking activities with kids.
30 theme dinner ideas with recipe menu plans, decorating ideas and printable invitations all included in this 83 paged electronic book.
Theme Dinner Ideas
---
Make your own Theme Dinner Party page.
Have you put together your own Theme Dinner Party? Do you have a theme menu or theme dinner idea to share? Tell us about it and we will create your own theme dinner party page.
---
Related Theme Dinner Ideas:
~Theme Dinner Ideas, ~ A-Z, ~ Animals, ~ Backwards, ~ Dinosaur, ~ Disney, ~ Farms, ~Fiesta, ~ Flowers,~Fondue, ~Frogs, ~ Hawaiian Luau, ~Homes, ~Insects,~Italian, ~Mother Nature, ~Movie Theme, ~Mystery Party, ~ Owls, ~Paris, ~ Penguins, ~~Princess and Prince Dinner, ~ Princess Tea Party, ~Rainbow, ~Reindeer, ~Sleepover Party, ~Snakes, ~Snowman, ~ Space, ~Sports, ~Sunflowers, ~Teddy Bear Tea Party, ~Transportation, ~Under the Sea, ~Western Cowboy
---
Follow Kids Cooking Activities