Sunshine Theme Party
A sunshine theme party that includes recipes for fun sunshine's, sunflowers and sunflower seeds. Use a bouquet of real or fake sunflowers for your centerpiece. Have guests wear yellow or orange clothes.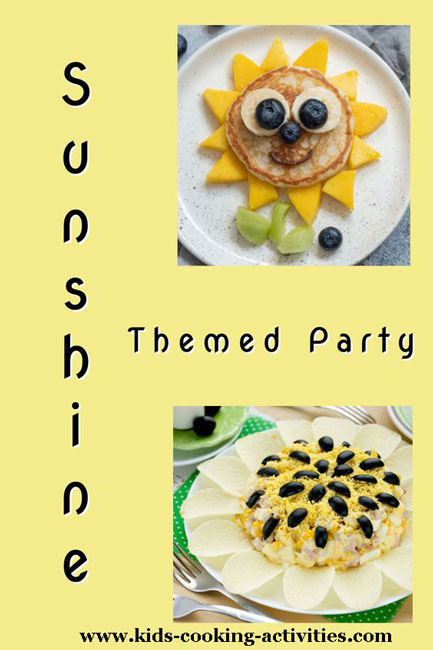 Kids Cooking Activities Teaching Materials
Make teaching easier with our activities and recipes compiled in theme sets and books with an easy to read format
Perfect for teaching!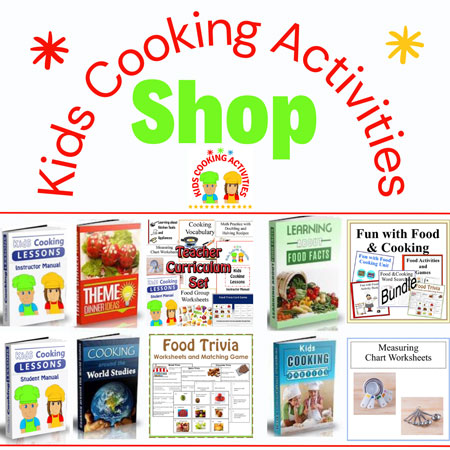 ~This post may contain affiliate links and I'll earn a small commission if you shop through them. There is no extra cost to you. This is how we help support our family and continue to bring you amazing content. To learn more see the
affiliates disclosure here.
~
Sunshine Theme Menu
Peach Sunshine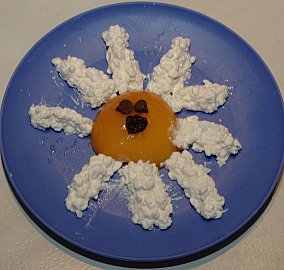 1 can of peaches, cut in halves
2-3 cups cottage cheese
Handful of raisins
Open can of peaches and drain liquid out. Place each peach half on a plate with the round outside up. (this is the sunshine) Add cottage cheese clouds around the peach sunshine or sun rays with the cottage cheese. Make a face on the peach with raisins. Add raisins to the clouds for birds.
Frozen Cheesecake Sunshines
Baking cups
Graham crackers
3 tablespoons butter melted
1 package cream cheese, softened
¾ Cup sour cream
1 package lemon Jell-O
2 Tablespoons hot water
Mini chocolate chips (for decorating)
Place several graham crackers in a baggie and zip shut. Crush crackers with a rolling pin or kitchen mallet. Add crumbs to bowl and continue crushing graham crackers until you have ¾ cup. Stir melted butter into cracker crumbs and combine. Place 12 muffin baking cups in a muffin pan. Press cracker crumbs into each muffin cup. Set aside. In mixing bowl blend cream cheese, sour cream, lemon Jell-o and hot water together. Pour mixture into each muffin cup. Make a smiling face on each yellow sunshine with chocolate chips and place in the freezer for at least one hour.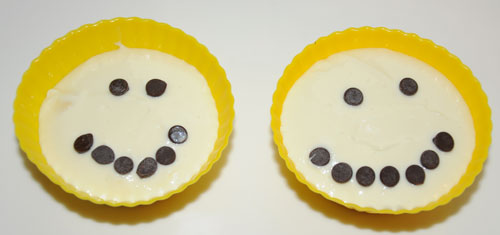 Sunflower Fruit
Have kids create their own sunflower out of cut fruit, pancakes, waffles, or rice cakes.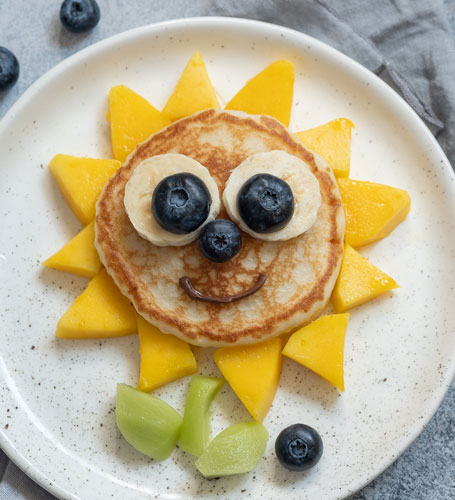 Sunflower Seed Bread in the Bread Machine
1 1/4 cups water
2 1/2 cups white flour
3/4 cup wheat flour
2 tablespoons dry milk
1/2 teaspoon salt
2 tablespoons butter
3 tablespoons brown sugar
1/2 cup sunflower seeds
1/4 cup pumpkin seeds, if desired
3 teaspoons active dry yeast
Add ingredients in your bread machine in order listed. Start machine. Bake in bread machine or take out when dough is done and shape into loaves or rolls and bake.
Sunflower Dip and Chips
Create a
potato salad
or
chicken salad recipe
and chill in large bowl. (see video below for a chicken salad recipe also) When ready to serve turn upside on a plate. It should form a round shape. Sprinkle cheese on top or chopped egg yolks. Decorate with olive slivers for "sunflower seeds" and lay Pringle chips along edges for "petals."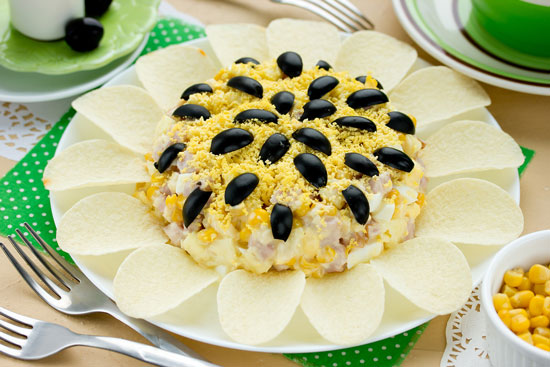 Sunflower Non Reader Recipe
Yummy Sunflower
, one of our non reader recipes.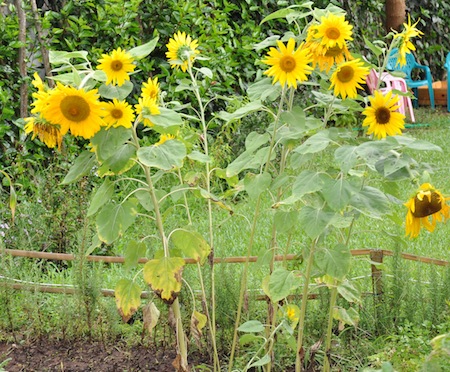 Sunflower Cupcakes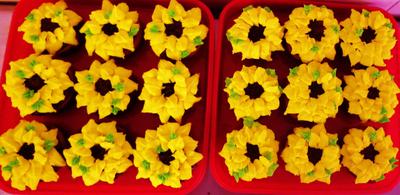 by Joanne Clifton
Take any flavor cupcake and cover it with chocolate frosting. Take a leaf tip and give it two rows of yellow leaves, the second row in between the first and elevated slightly.
Take a small round cutter like the smallest one of the three of Wilton's set and use it to place chocolate jimmies in the center of the cupcakes and push them into the center icing to represent the seeds.
Then use another leaf tip with green icing to add some green leaves here and there.
---
Get all of our Theme Dinner Ideas in
one ebook
, free of ads and easier to use at parties and cooking activities with kids.
30 theme dinner ideas with recipe menu plans, decorating ideas and printable invitations all included in this 83 paged electronic book.
Theme Dinner Ideas
---
Sunflower Salad
Make your own Theme Dinner Party page.
Have you put together your own Theme Dinner Party? Do you have a theme menu or theme dinner idea to share? Tell us about it and we will create your own theme dinner party page.
Reader's Submitted Recipes and Ideas
Click below to see contributions from other visitors to this page...

Sunflower Cake Not rated yet
Create a 9 inch round single layer cake and a butter cream frosting. I first applied buttercream frosting on entire cake, making sure that the cake …
---
Related Theme Dinner Ideas:
~
Theme Dinner Ideas
, ~
A-Z
, ~
Animals
, ~
Backwards
, ~
Dinosaur
, ~
Disney
, ~
Farms
, ~
Fiesta
, ~
Flowers
,~
Fondue
, ~
Frogs
, ~
Hawaiian Luau
, ~
Homes
, ~
Insects
,~
Italian
, ~
Mother Nature
, ~
Movie Theme
, ~
Mystery Party
, ~
Owls
, ~
Paris
, ~
Penguins
, ~
~Princess and Prince Dinner
, ~
Princess Tea Party
, ~
Rainbow
, ~
Reindeer
, ~
Sleepover Party
, ~
Snakes
, ~
Snowman
, ~
Space
, ~
Sports
, ~
Sunflowers
, ~
Teddy Bear Tea Party
, ~
Transportation
, ~
Under the Sea
, ~
Western Cowboy
---
Follow Kids Cooking Activities