Nature Theme Dinner Party
For your nature theme dinner party dress like you've been in a tornado. Then create some nature inspired recipes.
Kids Cooking Activities Teaching Materials
Make teaching easier with our activities and recipes compiled in theme sets and books with an easy to read format
Perfect for teaching!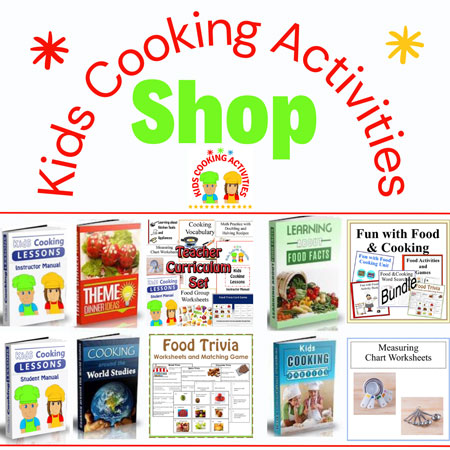 ~This post may contain affiliate links and I'll earn a small commission if you shop through them. There is no extra cost to you. This is how we help support our family and continue to bring you amazing content. To learn more see the
affiliates disclosure here.
~
Nature Theme Dinner Party Centerpiece Ideas
Create dinner into a masterpiece with the recipes below and place in the middle of the table. Or paint an outdoor scene on a piece of cardboard and use as a centerpiece.
Mother Nature Theme Dinner Ideas
Pretend broccoli are trees with green peas for grass.


Create a nature scene with your snacks or meals.



Make animals out of your dinner.



Have fun creating nature scenes such as making mashed potatoes into a volcano.

Tomato Egg Mushrooms
You will need:
cherry tomatoes
boiled eggs
cream cheese
Directions:
Cut tomatoes in half and scoop out inside flesh. Place on top of a boiled egg. If desired, use cream cheese in small pieces for topping the mushroom.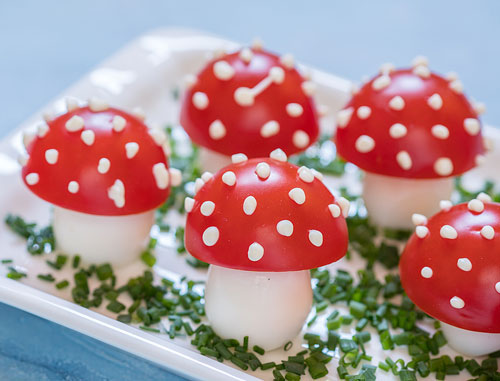 Edible Mashed Potatoes Snails
Breaded chicken strips frozen or homemade or hot dogs
Mashed potatoes
Carrot, Green peas, cucumber slices, cheese, for garnishes
Cook chicken or hot dogs. Make mashed potatoes. To assemble snail. Place a chicken strip or hot dog, whichever you are using, on a plate and top with a mound of mashed potatoes for the snail body. With a table knife swirl around to look like a shell. Use garnishes to decorate face and antennas.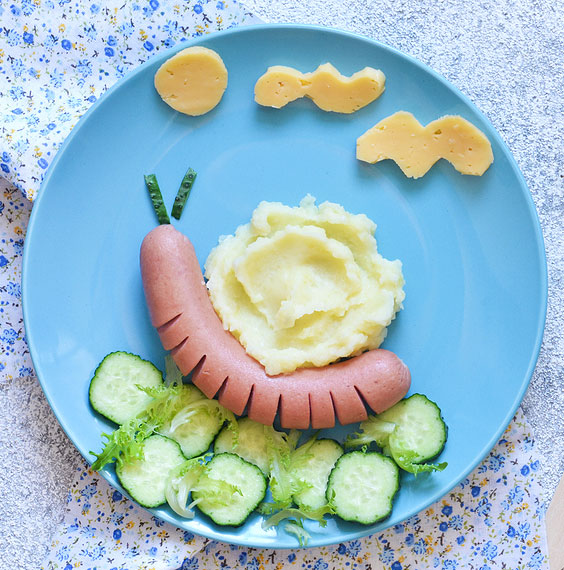 Snail Bread
Using bread dough or pretzel dough, tear off small balls of dough. Roll dough into a long rope and slowly roll up to resemble a snail's shell. Leave the end of your rope for a tail at the end. Press an extra piece of dough for the head. Let rise for another 20 minutes and bake until golden brown.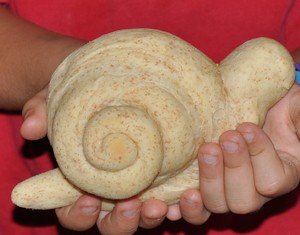 ---
Get all of our Theme Dinner Ideas in
one ebook
, free of ads and easier to use at parties and cooking activities with kids.
30 theme dinner ideas with recipe menu plans, decorating ideas and printable invitations all included in this 83 paged electronic book.
Theme Dinner Ideas
---
Swirl Snails
Use a basic cinnamon roll recipe or even pizza swirls to make edible snails.

Chocolate Lava Cake
Create a perfect dessert for mother nature with this
lava cake.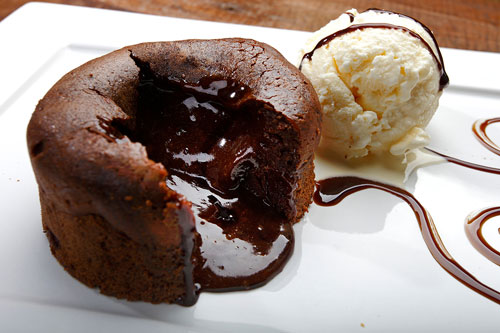 Mother Nature Science Experiment
Add a little science to your theme party by creating this
volcano science experiment.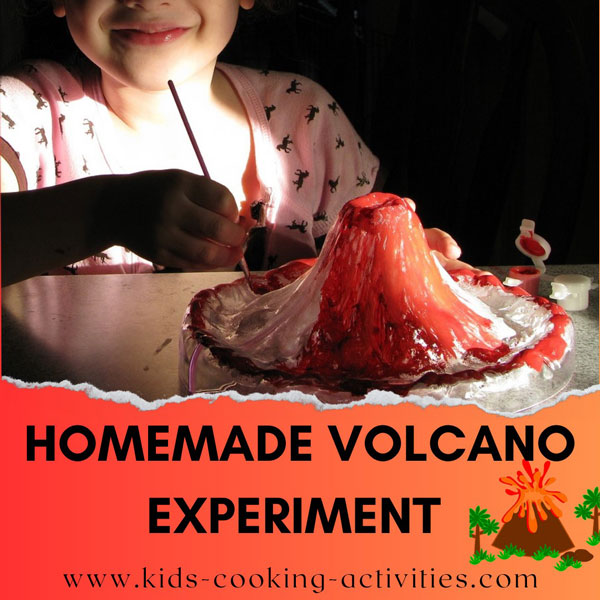 Galaxy Cake
Make your own Theme Dinner Party page.
Have you put together your own Theme Dinner Party? Do you have a theme menu or theme dinner idea to share? Tell us about it and we will create your own theme dinner party page.
Reader's Submitted Recipes and Ideas
Click below to see contributions from other visitors to this page...

Noah's Chocolate Lava Cake Not rated yet
Chocolate Lava Cake 1 stick Butter 2 ounces of bittersweet chocolate chips 2 ounces of semi sweet chocolate 1 1/4 cups powdered sugar 2 whole eggs …
---
Related Theme Dinner Ideas:
~
Theme Dinner Ideas
, ~
A-Z
, ~
Animals
, ~
Backwards
, ~
Dinosaur
, ~
Disney
, ~
Farms
, ~
Fiesta
, ~
Flowers
,~
Fondue
, ~
Frogs
, ~
Hawaiian Luau
, ~
Homes
, ~
Insects
,~
Italian
, ~
Mother Nature
, ~
Movie Theme
, ~
Mystery Party
, ~
Owls
, ~
Paris
, ~
Penguins
, ~
~Princess and Prince Dinner
, ~
Princess Tea Party
, ~
Rainbow
, ~
Reindeer
, ~
Sleepover Party
, ~
Snakes
, ~
Snowman
, ~
Space
, ~
Sports
, ~
Sunflowers
, ~
Teddy Bear Tea Party
, ~
Transportation
, ~
Under the Sea
, ~
Western Cowboy
---
Follow Kids Cooking Activities