Dinner Kid Murder Mystery Party
Hosting a dinner kid murder mystery party is fun, as long as it is age appropriate. Party games are available that recommend children be older than the age of eight to engage in this type of event, though the ultimate decision is up to you as a parent.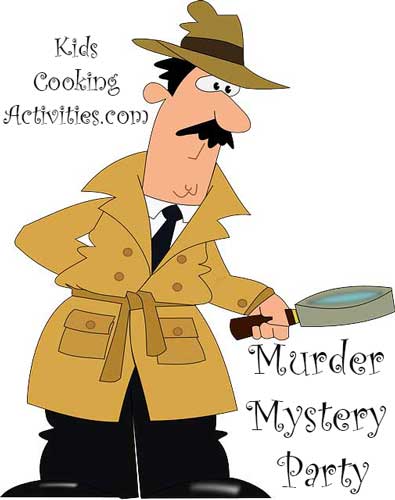 When planning this party, make sure that the menu and decor is kid friendly, as with any child's theme party. Also, consider enlisting the help of another parent so you have a second opinion as to what may or may not be suitable for this age group.
Kids Cooking Activities Teaching Materials
Make teaching easier with our activities and recipes compiled in theme sets and books with an easy to read format
Perfect for teaching!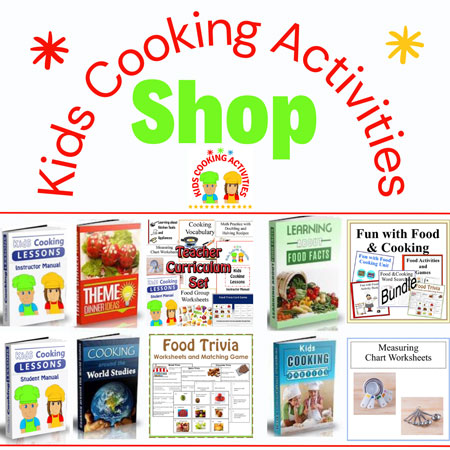 ~This post may contain affiliate links and I'll earn a small commission if you shop through them. There is no extra cost to you. This is how we help support our family and continue to bring you amazing content. To learn more see the
affiliates disclosure here.
~
Having a Dinner Kid Murder Mystery Party
If you decide to have a dinner and murder mystery party for kids, you have three options; you can buy a murder mystery board game and play out the scenario; download an online game and guide; or gather some ideas and create your own theme.
Some of the more popular themes are Harry Potter, class reunion, death by chocolate, the Santa Clause, Halloween, and Luau murder mysteries. Each scenario has an age recommendation, tells you the number of players the game is for, and the gender for which the game is most appropriate, if applicable.
Some of our
kids murder mystery game recommendations:
(please read carefully to make sure they are appropriate for your age group)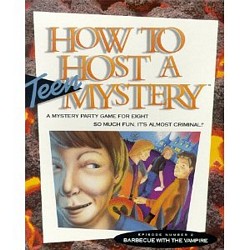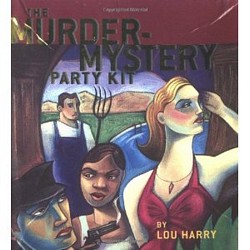 Decorations and Costumes
A dinner kid murder mystery party is always more fun when you invite guests to dress up, as it helps to set the mood for the evening. Girls can wear boas, sequin gowns, and hula skirts while carrying around powder compacts, clutches, and leis. Fake mustaches, cowboy hats, and magician capes are some of the outfits for guys while accessories might include cob pipes, a lasso, and a wand.
The decor is equally important since it makes the game seem more real and assists the players in getting into character. For a 1920's theme, hang up black and white prints, play some jazz or big band music, set up a bar, and make some prohibition signs. Harry Potter theme decorations should be easy to come across since the movie and books are such a wide spread phenomenon. Make your house look like Hogwarts, the Forbidden Forest, or Harry's England home and create special affects with lighting, sounds, a fog machine, or bubbles.
For holiday theme parties, try to have them during the actual holidays so that the décor is already on display, giving you one less thing to worry about.
---
Get all of our Theme Dinner Ideas in
one ebook
, free of ads and easier to use at parties and cooking activities with kids.
30 theme dinner ideas with recipe menu plans, decorating ideas and printable invitations all included in this 83 paged electronic book.
Theme Dinner Ideas
---
Menu for this Theme Party
The food for the party should coincide with the theme but with kids, this is not always an easy task. Some kids are very particular about what they eat, teen girls may only want salads, teen boys might desire pizza, and there could even be a vegetarian in the group. To satisfy everyone's demands, put out a meat, a vegetable, and some carbs in addition to a variety of snacks.
If you opt to have a 1920's party, the setting is most likely to be a diner, so serve such foods, such as hamburgers, chicken wings, mashed potatoes, milkshakes, French fries, chips, pretzels, soda, and water.


Harry Potter doesn't really have any special foods other than the snacks on the train, which include Bertie Bott's jelly beans, Fizzing Whizbees, and chocolate frogs, but you can make some traditional English dishes like bangers and mash or beef casserole and sprouts. Have the party guests create their own recipe for Butterbeer (or try this Butterbeer recipe) and rate everyone's favorite.


A dinner kid murder mystery party with a luau theme requires little more than hot dogs, hamburgers, some grilled chicken, corn, and a salad or try a more traditional Hawaiian menu.


Homemade Pizza and a Mystery Party. Have your party guests make their own pizzas before playing the mystery game.


Work a restaurant scene into your mystery party and order and have the kids help with the cooking, waiting and eating at the restaurant.
Planning Help
Setting up a dinner kid murder mystery party can be tough, so it's ok to enlist some help with the decor, menu, and how to keep the killer a secret. You may need assistance in determining the cast and the seating arrangements, depending on the theme and the guidelines that come with the game. Planning with someone else is also a lot more fun, less stressful, and you can feed off one anothers creativity, allowing you to throw a great party.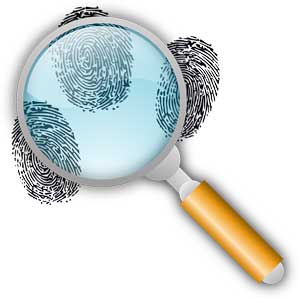 ---
Related Theme Dinner Ideas:
~
Theme Dinner Ideas
, ~
A-Z
, ~
Animals
, ~
Backwards
, ~
Dinosaur
, ~
Disney
, ~
Farms
, ~
Fiesta
, ~
Flowers
,~
Fondue
, ~
Frogs
, ~
Hawaiian Luau
, ~
Homes
, ~
Insects
,~
Italian
, ~
Mother Nature
, ~
Movie Theme
, ~
Mystery Party
, ~
Owls
, ~
Paris
, ~
Penguins
, ~
~Princess and Prince Dinner
, ~
Princess Tea Party
, ~
Rainbow
, ~
Reindeer
, ~
Sleepover Party
, ~
Snakes
, ~
Snowman
, ~
Space
, ~
Sports
, ~
Sunflowers
, ~
Teddy Bear Tea Party
, ~
Transportation
, ~
Under the Sea
, ~
Western Cowboy
---
Follow Kids Cooking Activities