Animal Theme Food Ideas for Kids
Anytime you can create something fun with your food kids will eat it up. Try giving the kids ideas or a picture and let them make their own creations. Here are some of our favorite animal theme food ideas.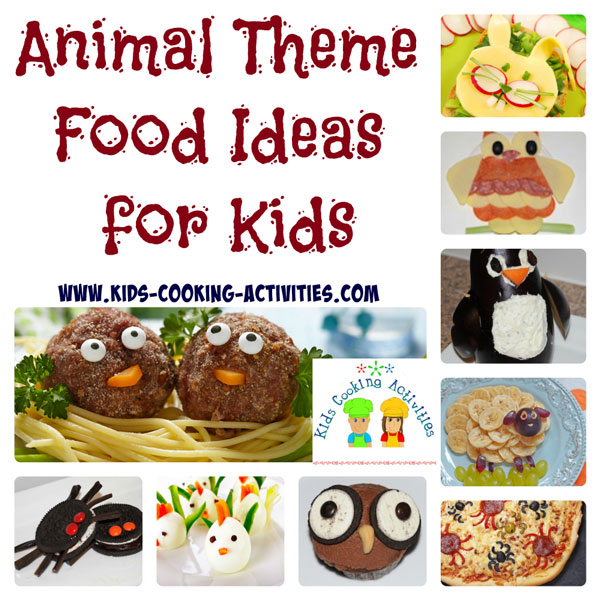 Kids Cooking Activities Teaching Materials
Make teaching easier with our activities and recipes compiled in theme sets and books with an easy to read format
Perfect for teaching!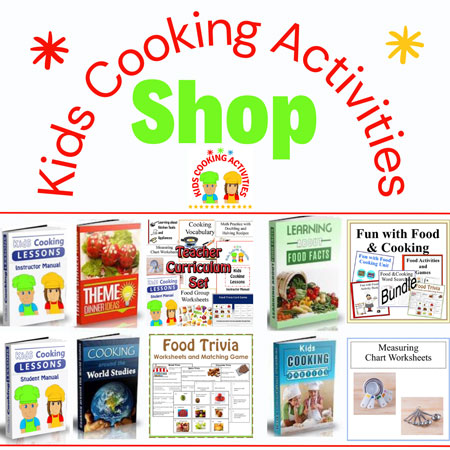 ~This post may contain affiliate links and I'll earn a small commission if you shop through them. There is no extra cost to you. This is how we help support our family and continue to bring you amazing content. To learn more see the
affiliates disclosure here.
~
Animal Theme Food Ideas
You can
buy candy eyeballs
and use them all over your food just like in these meatballs. Just add a carrot piece for a beak.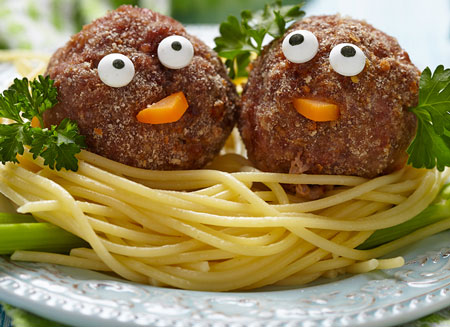 Birds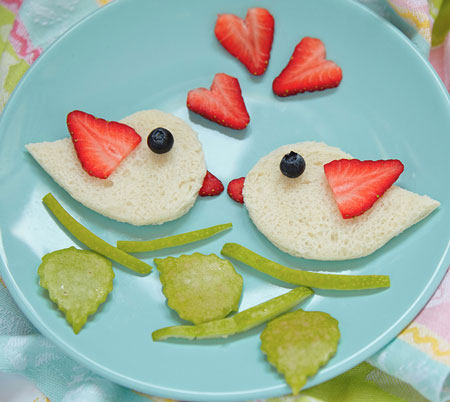 These are easy to make with a few ingredients. Apple leaves and branches, strawberry wings and beaks, blueberry nose and body cut out of bread.
Also try
edible bird nests.
Bunny Rabbits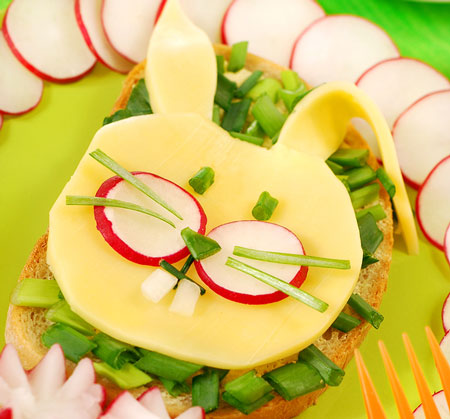 Cutting out shapes of animals is an easy way to create fun food. Try this bunny sandwich idea or more
Bunny Theme Snacks here
Spiders
Create some edible
Spiders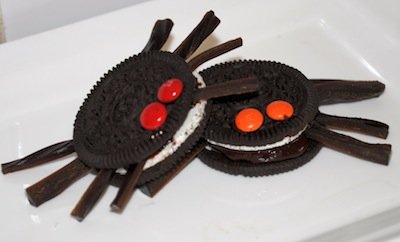 Adding olive slices and pepper slices for legs you can create your own spider theme pizza.
Or make a
Spider Cake
Dinosaur
Dinosaur Ideas
- Create dinosaurs out of vegetables makes a fun twist in a vegetable tray.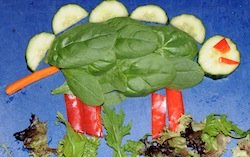 Owl
Owl Food Ideas
- See these fun owl ideas for your kids snacks...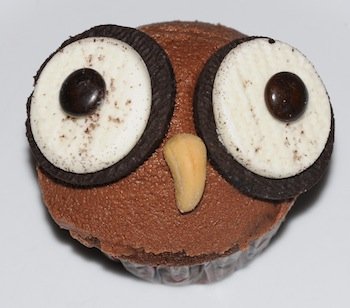 Farm Animals
See our
Farm Animal Ideas
. Here are two farm theme sandwich ideas also...
Make a cottage cheese sheep snack.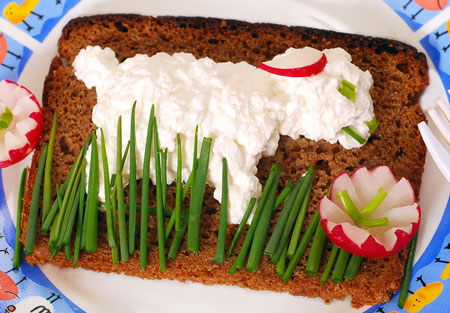 Turn a simple boiled egg into
chicks
. See a few variations on our
farm theme page.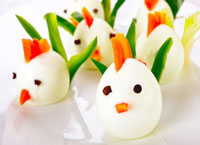 Create a smoothie into a fun work of art with
smoothie bowls.

Snakes
Snake theme ideas can be easy as this simple tomato mozzarella "salad" snack or see more
snake theme ideas here.
Penguins
Penguins
- Create fun
penguin theme snacks.
Sea Creatures
Under the Sea Snack Theme
- With a sea theme you can create many fun ideas for animal snacks like these...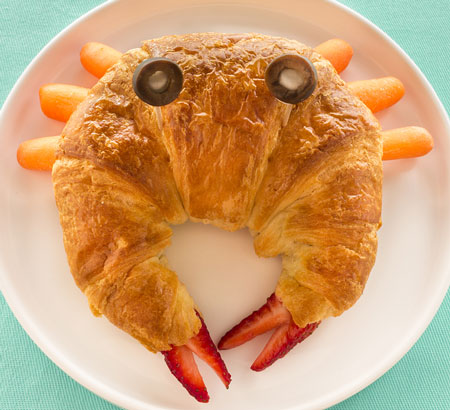 Puppy Dogs
Decorated cake pops
-
learn how to make cake pops
and design some fun animal shapes.
Puppy Cupcakes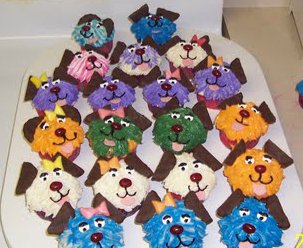 Cats
Cat Cookies and Cupcakes

Cat Eyes Non Reader Recipe
Turkeys
Turkey Shaped Fun Snacks
like a relish tray, turkey bread, turkey shaped apple and more..
Reindeer
Reindeer Theme ideas

Frogs
Frog Apples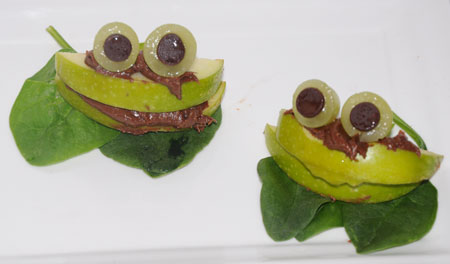 Frog Cupcakes

Turtle
Turtle Shaped bread

Ladybug and Insects
See our
insect theme food ideas here.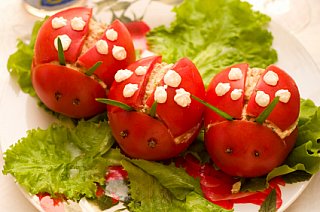 Snails
Snail Bread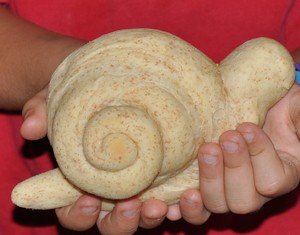 Bears
Bear Theme Food Ideas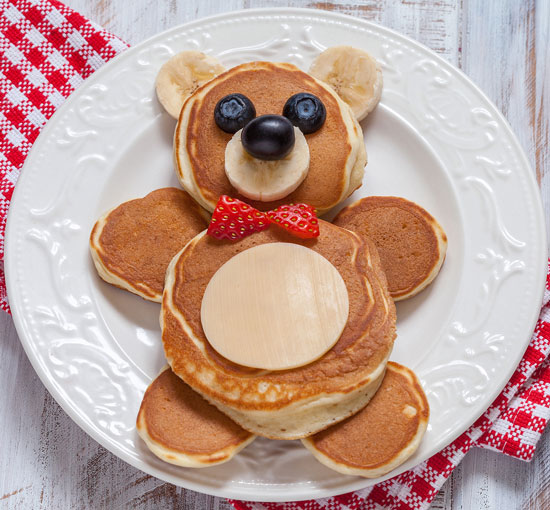 Mice
Make
mice cookies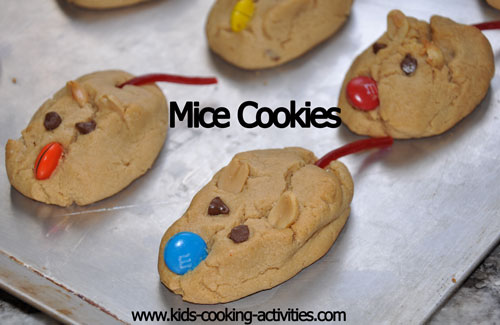 Create
little chocolate mice.

Or a mice
cheese and crackers snack.

Animal Toasts
Create a boring piece of toast into a fun snack with these ideas/ Use Nutella, peanut butter or cream cheese as the spread. Then add fruit to make animal faces.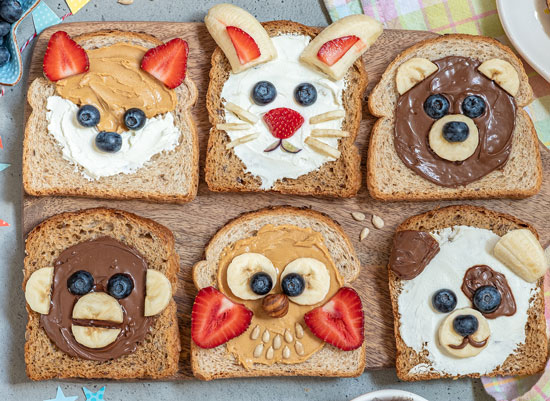 Animals on a Log
Make a twist on the
ants on a log
idea by using animal crackers and adding "food" for the animals.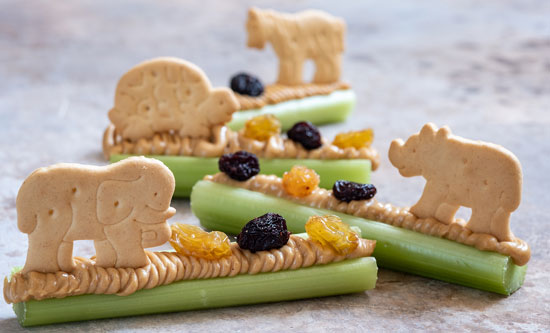 Creative Food Art Bundle
Share your animal theme food below.
Make your own Theme Dinner Party page.
Have you put together your own Theme Dinner Party? Do you have a theme menu or theme dinner idea to share? Tell us about it and we will create your own theme dinner party page.
Reader's Submitted Recipes and Ideas
Click below to see contributions from other visitors to this page...

Elephant Cake Not rated yet
I made this cake for my sons 2nd birthday. I chose to make an elephant cake for him as it was his favourite animal at the time. He loved pretending to …
---
Related Theme Dinner Ideas:
~
Theme Dinner Ideas
, ~
A-Z
, ~
Animals
, ~
Backwards
, ~
Dinosaur
, ~
Disney
, ~
Farms
, ~
Fiesta
, ~
Flowers
,~
Fondue
, ~
Frogs
, ~
Hawaiian Luau
, ~
Homes
, ~
Insects
,~
Italian
, ~
Mother Nature
, ~
Movie Theme
, ~
Mystery Party
, ~
Owls
, ~
Paris
, ~
Penguins
, ~
~Princess and Prince Dinner
, ~
Princess Tea Party
, ~
Rainbow
, ~
Reindeer
, ~
Sleepover Party
, ~
Snakes
, ~
Snowman
, ~
Space
, ~
Sports
, ~
Sunflowers
, ~
Teddy Bear Tea Party
, ~
Transportation
, ~
Under the Sea
, ~
Western Cowboy
---
Follow Kids Cooking Activities