Western Theme Dinner
Here is all the planning for your western theme dinner. Start your theme dinner by dressing with bandannas, cowboy hats and jeans.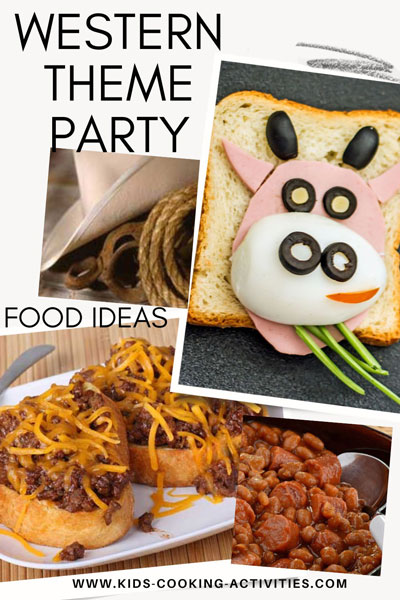 Kids Cooking Activities Teaching Materials
Make teaching easier with our activities and recipes compiled in theme sets and books with an easy to read format
Perfect for teaching!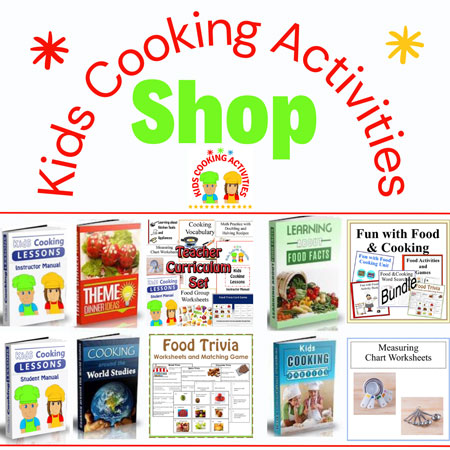 ~This post may contain affiliate links and I'll earn a small commission if you shop through them. There is no extra cost to you. This is how we help support our family and continue to bring you amazing content. To learn more see the
affiliates disclosure here.
~
Western Centerpiece Idea
Fill a cowboy boot with fake
sunflowers
or place a stuffed horse or toy horses in the middle. Create a corral around the horses with sticks.
Wanted posters are a fun invitation to a western themed party. Use western language on the invite, "Mosey on over partner for a wild west birthday hoe down in honor of outlaw/sheriff
(child's name
)"
Western Theme Dinner Menu
Fun Cow Sandwich
Ingredients
Bread
Bologna
Hardboiled egg
Olives
Carrot sliver, for mouth
Chives or green onions
Directions
Create a fun cow sandwich by cutting bologna into a large oval for the cow face. Place on bread slice. Top with hard boiled egg for snout and add olives for ears, eyes, and nose. Add a carrot sliver for a smile if desired and chives for the cow eating grass.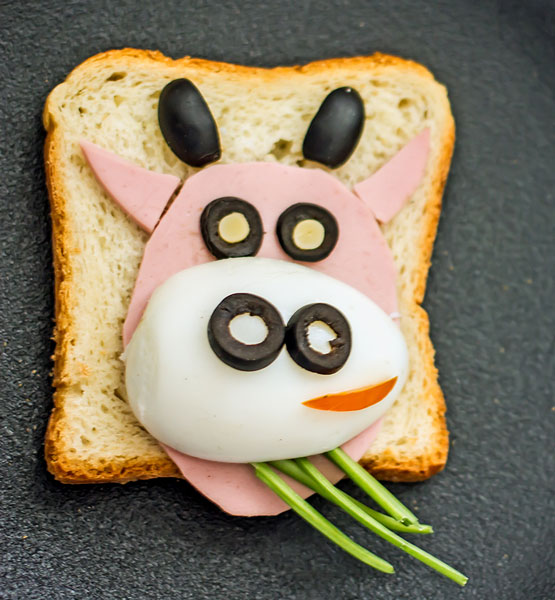 Easy Baked Beans with Frankfurters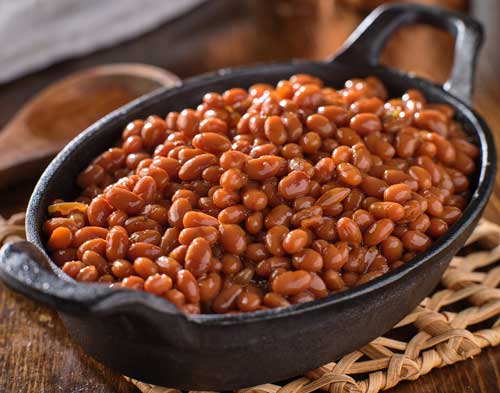 1 can beans = 2 cups cooked beans. Substitute any type of beans you'd like
4 slices bacon
1/2 cup onions chopped or 1 small onion
2 cans pinto beans or pork and beans, drained
1 can kidney beans
1/2 cup brown sugar
1/2 cup ketchup
1 Tablespoon Worcestershire sauce
2 teaspoons yellow mustard
4 hot dogs cut in small chunks or mini hot dogs
Mix beans together in a casserole dish. Set aside. Cook bacon and allow to cool. Crumble and cook onions in pan with some of the bacon grease. Take onions out when transparent and stir into beans. Add bacon and hot dogs to bean mixture. In a large measuring cup add brown sugar, ketchup, Worcestershire sauce and mustard. Stir into bean mixture and bake at 375 degrees for 1 hour.
Beef Stew
Make a Pot of Beef Stew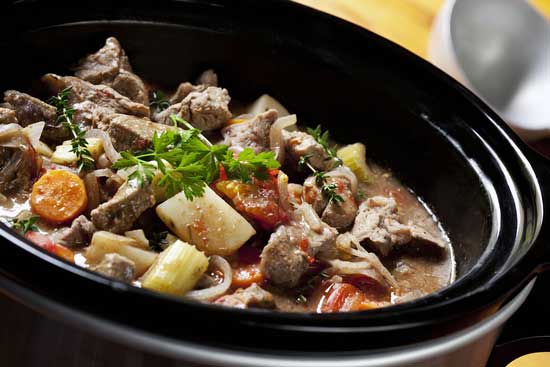 Texas Toast
Butter slices of thick bread and place on a cookie sheet. Cook in the oven on 450 degrees for 5-10 minutes until crispy. If desired add shredded cheese, Parmesan cheese or seasoning. This would go well with the beef stew.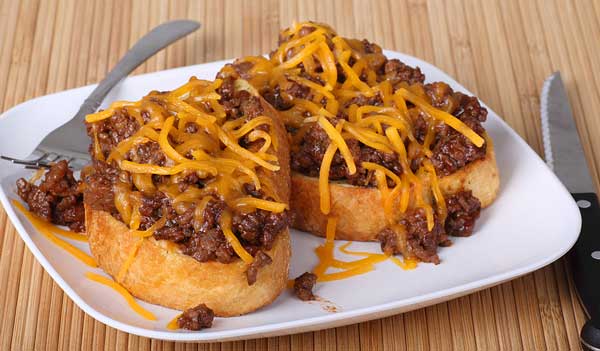 Or try topping your cowboy size toast with
sloppy joes
Other Western Dinner Menu Ideas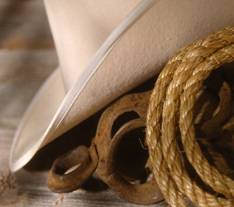 Grilled steak
Baked Potatoes with the trimmings, such as sour cream, shredded cheese, chili or Ranch dressing
Try some
Dutch Oven Cooking recipes
, a great Cowboy theme party method of cooking.
Western Kids Game Ideas
With kids you can still use the wild west poker feel, just play games like go fish and old maid. Here are some more ideas:
Draw
Guests line up in 2 lines with their water guns
The lines face away from each other back to back

Tell the guests to take five paces away

When you say draw, the kids all turn

They point their gun at anyone in the line opposite
If two children are pointing guns at each other, they are out
Shooting Practice
Set up some light weight objects, such as empty water bottles for the guests to shoot down with their water guns.
Hog Tied
Divide guests into teams of four or more players
The teams line up and face each other.
The first player on each team is given a ball of string.
At the starting signal, the first player passes the string to the next

He still holds on to the string
The players pass to the end of the line unwinding the string
At the end of the line, the string is passed behind the players backs
This continues until the ball is used up
The first team to get to the end is the winner
---
Get all of our Theme Dinner Ideas in
one ebook
, free of ads and easier to use at parties and cooking activities with kids.
30 theme dinner ideas with recipe menu plans, decorating ideas and printable invitations all included in this 83 paged electronic book.
Theme Dinner Ideas
---
Make your own Theme Dinner Party page.
Have you put together your own Theme Dinner Party? Do you have a theme menu or theme dinner idea to share? Tell us about it and we will create your own theme dinner party page.
---
Related Theme Dinner Ideas:
~Theme Dinner Ideas, ~ A-Z, ~ Animals, ~ Backwards, ~ Dinosaur, ~ Disney, ~ Farms, ~Fiesta, ~ Flowers,~Fondue, ~Frogs, ~ Hawaiian Luau, ~Homes, ~Insects,~Italian, ~Mother Nature, ~Movie Theme, ~Mystery Party, ~ Owls, ~Paris, ~ Penguins, ~~Princess and Prince Dinner, ~ Princess Tea Party, ~Rainbow, ~Reindeer, ~Sleepover Party, ~Snakes, ~Snowman, ~ Space, ~Sports, ~Sunflowers, ~Teddy Bear Tea Party, ~Transportation, ~Under the Sea, ~Western Cowboy
---
Follow Kids Cooking Activities