Easter Sugar Eggs Recipe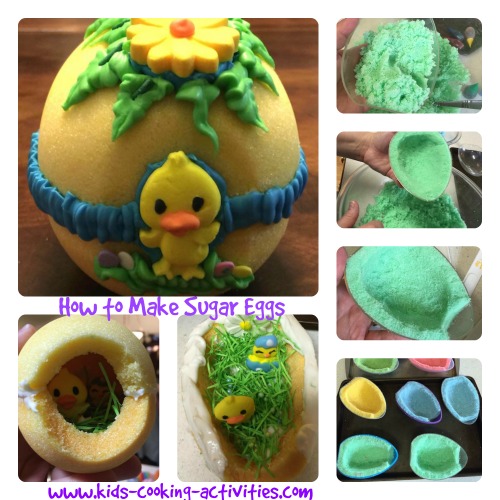 This Easter start a tradition of making and decorating sugar eggs as a family or friends. These make a great kids Easter activity and they are a beautiful decoration. (not edible)
Kids Cooking Activities Teaching Materials
Make teaching easier with our activities and recipes compiled in theme sets and books with an easy to read format
Perfect for teaching!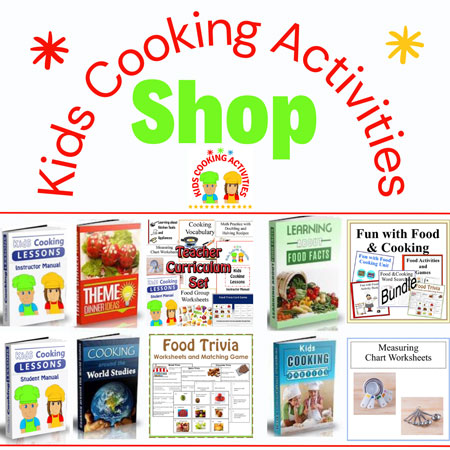 ~This post may contain affiliate links and I'll earn a small commission if you shop through them. There is no extra cost to you. This is how we help support our family and continue to bring you amazing content. To learn more see the
affiliates disclosure here.
~
How to Make Decorated Eggs

2 cups sugar
3 ½ teaspoons water
Food coloring (we used the paste)
In a large bowl add 2 cups sugar and 3 ½ teaspoons of water. Start with a little water and continue adding just a little bit at a time. You just want all the sugar to be wet enough to stick together. The wetter your sugar the longer it will take to set up and dry and if it's too wet it won't hold the shape of the mold very well.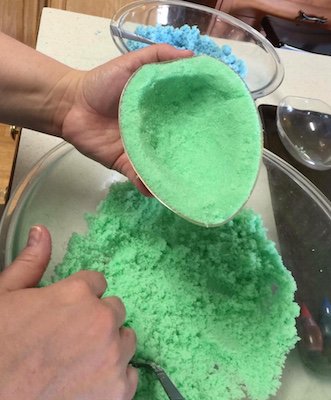 After you mix the water and sugar, press the sugar into your egg molds about 1/4-1/2 inch thick. You want it thick, but if you get it too thick, you won't have much room inside your egg.
Tip: Once the egg is dry you won't be able to make it thinner.
Around the top edge of your sugar eggs, make a flat edge so that the two egg halves will sit flat together. After that, take a spoon and take a small scoop out of the front of your egg, on the top and bottom. This will leave a hole you can peek inside your egg.
Set aside to dry overnight. They'll get really hard and come out of the mold pretty easily.
Royal Icing for Sugar Eggs
This recipe has egg whites so please make sure small children don't try to eat this! For a recipe using meringue powder and not egg whites see this
royal icing here.
3 egg whites, room temperature
4 Cups powdered sugar
½ teaspoon cream of tartar
food coloring
After your eggs harden mix royal icing. This icing will dry rock hard, so be sure to keep it covered tight when not using it. Spread icing in bottom of your egg. Use stickers, little wooden bunnies, little wooden eggs or small Easter decorations of your choice. Place a little Easter grass if you desire into the icing. Add your small Easter decoration into the icing as well.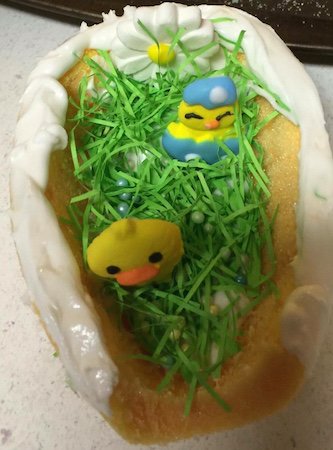 Put icing around the edges on the bottom and put the top on. You can use your finger to wipe off the extra and fill in the empty spots. Don't leave the extra because it will get hard and can mess up the outside of the egg.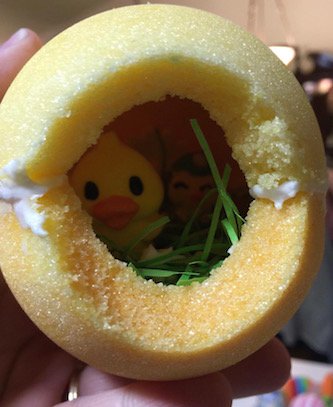 Using a cake decorating bag with tips decorate the outside. Be sure to cover the middle seams and go around the rough edges on your peeking hole. Decorate the rest as you would like.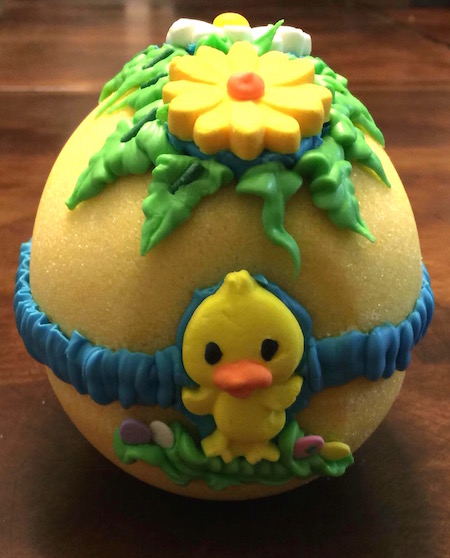 These really turn out beautiful and kids will be able to assemble and decorate easily for the Easter season.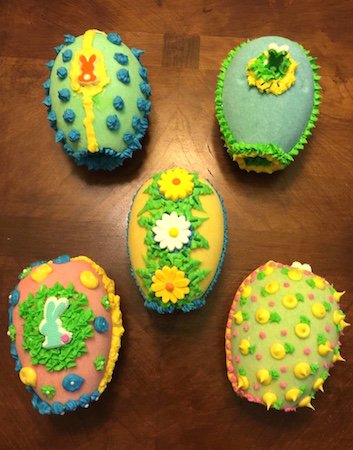 Easter Fun Printables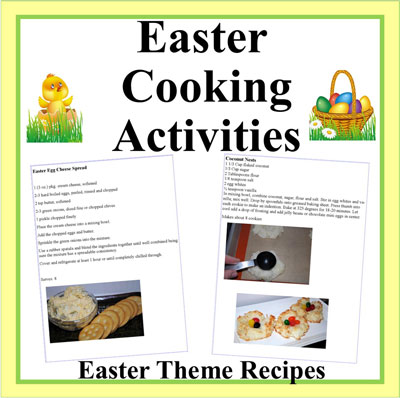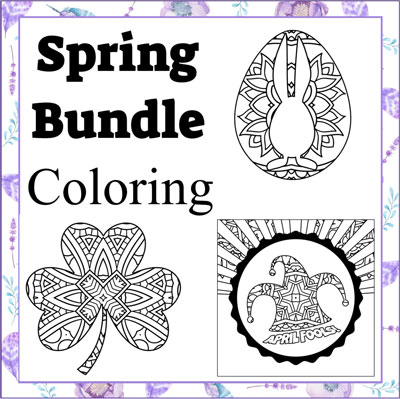 How to Make Sugar Eggs Video Tutorial
---
Related Seasonal Recipe Pages:
~
School Lunches
, ~
Apples
, ~
Autumn Activities
, ~
Pumpkins
, ~
Kids Halloween Recipes
, ~
Halloween Recipe Ideas
, ~
Thanksgiving
, ~
Hanukkah Recipes
, ~
Kids Christmas cooking
, ~
Christmas Candy Recipes
, ~
Reindeer
, ~
Make Homemade Chocolates
, ~
Jar Mixes
, ~
Gift Basket Ideas
, ~
Homemade Fudge Recipes
, ~
Homemade Suckers
, ~
Christmas Cookie Recipes
, ~
Gingerbread House Recipes
, ~
Food Gift Ideas
, ~
Dough Ornament Recipes
, ~
Hot Cocoa
, ~
Happy New Year
, ~
Snowman Theme Recipes
, ~
Valentine's Day
, ~
Valentine Dessert Recipes
, ~
St. Patrick's Day
, ~
April Fool's Day Recipes
, ~
Passover Recipes
, ~
Kids Easter Recipes
, ~
Sugar Eggs Recipe
, ~
Resurrection Cookies Recipe
, ~
Italian Easter Bread
, ~
Russian Easter Bread Recipe
, ~
Earth Day
, ~
Cinco de Mayo, May 5
, ~
Mother's Day Recipes
, ~
Father's Day Recipes
, ~
Summer Cooking
, ~
Kid's Campfire Cooking Recipes
, ~
Dutch Oven Cooking for Kids
, ~
4th of July Recipes
, ~
Ice Cream Recipes
, ~
Popsicle Recipes
, ~
Simple Smoothie Recipes
, ~
Picnic Ideas and Recipes
, ~
Easy Grilling Recipes
, ~
Grow your own Garden
---
Follow Kids Cooking Activities