Onion Facts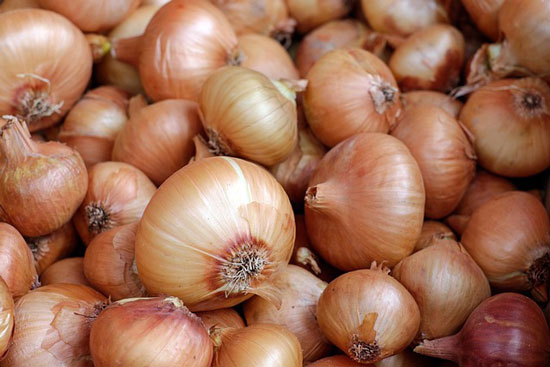 Onion facts and general information about onions.
Kids Cooking Activities Teaching Materials
Make teaching easier with our activities and recipes compiled in theme sets and books with an easy to read format
Perfect for teaching!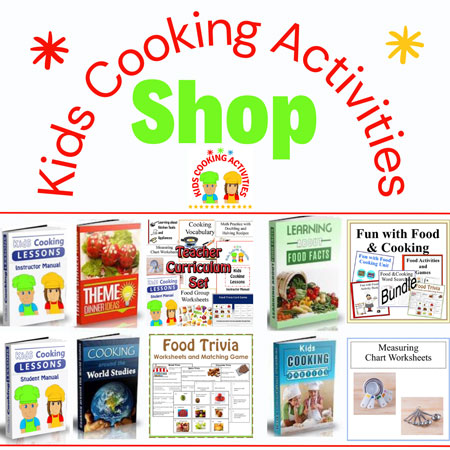 ~This post may contain affiliate links and I'll earn a small commission if you shop through them. There is no extra cost to you. This is how we help support our family and continue to bring you amazing content. To learn more see the
affiliates disclosure here.
~
Onions are Available:
Year round
How Do Onions Grow:
Onion bulbs grow underground and the green tops above ground.
What to Look for When Buying Onions:
Various varieties are available but look for onions that are firm and not soft when pressed.
Onion Facts: Storage Tips:
Store in a dark, dry place. If grown in abundance, they can be stored bunched together in a well ventilated place.
How to Cook with Onions:
Chop onions, sauté and add for flavor in most dishes. Try a
food chopper
for less mess and tears.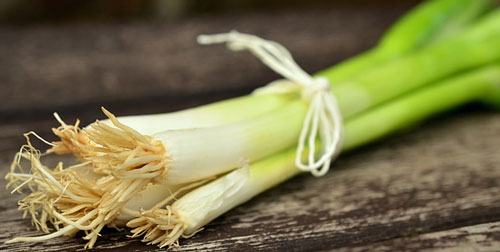 Onion Experiment

Cut the bottom of the onion off and place the onion top in a dish with a small amount of water. Continue to add a small amount of water as needed and within a few days or a week you'll see your onion top start to sprout.
Onion Nutrition Facts:
Onions have phytochemicals that helps prevent cancers and keep you healthy.
Onion Recipes
Onion Rings
1 Cup pancake mix
¼ Cup corn meal
1 Cup milk
1 large onion
Combine pancake mix, corn meal and milk. Beat until smooth. Slice onion, separate into rings. Dip in batter, coating well. Deep fry at 375 degrees (using a thermometer) for 2 minutes.
Caramelized Onion Pasta
Steam-Grilled Green Onions
by Emily B. , Rhode Island
You will need:
12 green onions, rinsed, ends trimmed
2 cloves garlic, minced
2 tablespoons butter, cut into small pieces
salt and ground black pepper to taste
Preheat a grill for medium-low heat.
Cut a sheet of aluminum foil to about 12x15 inches. Arrange the green onions side by side in the center of the foil sheet.
Sprinkle the onions evenly with the garlic, salt, and pepper. Arrange butter over the onions. Keeping the green onions flat, fold the foil to make a sealed cooking pouch.
Place the foil packet on the preheated grill away from the main heat source. Allow the green onions to steam 5 to 7 minutes.
Dried Onion Soup Mix
Make your
own dried onion soup mix to use in recipes here.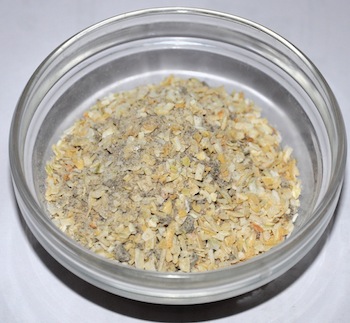 Kids Cooking Video: How to Dice an Onion
Make sure your kids are old enough to use a knife if attempting to try this at home.
Share your food facts and recipes
Do you have a food facts or recipe to share?
---
Related Food Facts Pages:
~Apple, ~Apricot, ~Avocado, ~Banana, ~Berry, ~Cherry, ~Coconut, ~Cranberry, ~Dates, ~Figs, ~Grapefruit, ~Grapes, ~Kiwi, ~Lemon and Limes, ~Mango, ~Melon, ~Orange, ~Papaya, ~Peach, ~Pear, ~Pineapple, ~Plums, ~Tomato, ~Artichoke, ~Asparagus, ~Beets, ~Broccoli, ~ Brussels Sprouts, ~Cabbage, ~Carrot, ~Cauliflower, ~Celery, ~Corn, ~Cucumber, ~Eggplant, ~Garlic, ~Green Beans, ~Kale, ~Lettuce/Salad Greens, ~Mushrooms, ~Okra, ~Onion, ~Parsnip, ~Peas,green, ~Peppers, ~Potato, ~Radish, ~Rhubarb, ~Spinach, ~Summer Squash and Zucchini, ~Sweet Potato, ~ Turnip, ~ Winter Squash, including Pumpkins, ~Beans, ~Eggs, ~Nuts, ~Seeds, ~ Meat, ~ Dairy, ~ Grains
---
Follow Kids Cooking Activities